Published 03-13-20
Submitted by Gildan Activewear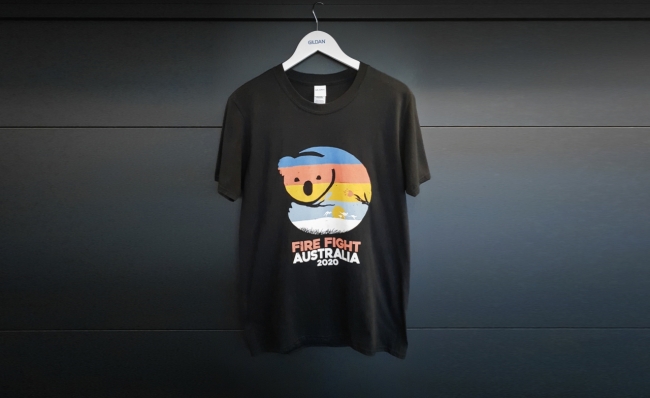 Over the last three months, bushfires in Australia have ravaged the country, destroying homes and millions of acres of land. Throughout the nation, people and businesses are coming together to support those impacted.
In partnership with Fire Fight Australia - Concert for National Bushfire Relief, Gildan donated over 16,000 t-shirts to help raise funds for bushfire relief efforts. All profits from the t-shirt sales will go directly towards key organizations providing vital rescue, recovery and rehabilitation. These organizations include The Red Cross, the RSPCA and rural and regional fire services in affected states.
"The ravage caused by the bushfires is heart-breaking. Our thoughts are with the residents and areas who are facing the aftermath of this disaster" says Jason Fragapane, VP Asia Pacific Sales at Gildan. "As the nation deals with the destruction of the fires, it is our hope that this donation and the funds raised by the t-shirt sale will aid in the rescue, recovery and rehabilitation of Australia's ecosystem."
"Gildan's donation assisted in raising more than AUD $500,000 from merchandising sales" said Derek Glover, Managing Director of Stage 5 Australasia. "T-shirts have long been a great way to fundraise and these Gildan t-shirts will be proudly remembered as a time the nation gathered together to assist those affected by the devastating bushfires" he continues.
The National Bushfire Relief concert was held on February 16th, 2020 at the ANZ Stadium in Sydney. Fire Fight Australia was able to raise over AUD $9 million to support this worthy cause during this event.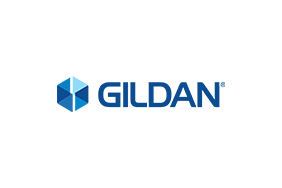 Gildan Activewear
Gildan Activewear
Gildan is a leading manufacturer of everyday basic apparel which markets its products in North America, Europe, Asia-Pacific and Latin America, under a diversified portfolio of Company-owned brands, including Gildan®, American Apparel®, Comfort Colors®, Gildan® Hammer™, Gold Toe®, Anvil®, Alstyle®, Secret®, Silks®, Kushyfoot®, Secret Silky®, Therapy Plus™, Peds® and MediPeds®, and under the Under Armour® brand through a sock licensing agreement providing exclusive distribution rights in the United States and Canada. Our product offering includes activewear, underwear, socks, hosiery and legwear products sold to a broad range of customers, including wholesale distributors, screenprinters or embellishers, as well as to retailers that sell to consumers through their physical stores and/or ecommerce platforms. In addition, we sell directly to consumers through our own direct-to-consumer platforms.
Gildan owns and operates vertically-integrated, large-scale manufacturing facilities which are primarily located in Central America, the Caribbean Basin, North America, and Bangladesh. With over 46,000 employees worldwide Gildan operates with a strong commitment to industry-leading labour and environmental practices throughout its supply chain in accordance with its comprehensive Genuine Responsibility® program embedded in the Company's long-term business strategy. 
More from Gildan Activewear