Published 03-13-20
Submitted by P&G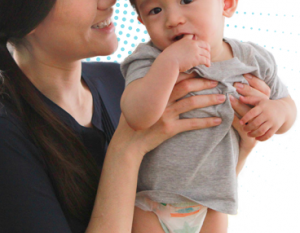 Supporting Parents of Premature Babies
In Turkey, one out of 10 babies are born premature and struggle at the start of life. Not only did Prima (Pampers in Turkey) donate premature diapers to hospitals, we collaborated with a foundation for parents of preemies, El Bebek Gül Bebek Charity, to help. According to the latest research conducted by this foundation, 80% of mothers with a premature child feel guilty about their baby's situation and 25% of them don't get any psychological support during this difficult time. The guilt can make them detach from their babies when they most need their mother's support and has an effect on baby's happy and healthy development. Together with El Bebek Gül Bebek Charity, we created a new curriculum to support moms. To further raise awareness, we shared educational content, press releases and partnered with celebrities and influencers to spread the word. Around World Prematurity Day, we organized a charity run as part of the Istanbul Marathon to benefit El Bebek Gül Bebek and coordinated a special meeting with more than 50 parents of preemies. We also created an education fund with Elbebek Gül Bebek Preemie Charity to organize education seminars for preemie parents.
As a result, we reached more than 800 preemie parents in addition to the donation of 400,000 preemie diapers. Survey results show:
99% of participants feeling more optimistic about the future

99% of participants felt supported

95% of participants believe that they can handle problems better

98% of the participants feel more confident

97% of the participants feel more relaxed 
Pampers — Helping the Smallest of the Small
Pampers has been dedicated to the happy, healthy development of babies since our very first diaper more than 50 years ago and what inspired us to create a diaper for the smallest, most vulnerable babies, as tiny as 800 grams. In the Hong Kong market, we worked with the Council of Early Childhood Education & Services for supporting preemie diapers for premature infants and professional consultation services to ease stress of preemies' parents from different aspects. To date, more than 200,000 preemie diapers have been donated. In the Taiwan market, we aligned with five hospitals and donated more than 70,000 Pampers diapers to support preemie babies and their families. 
Pampers is dedicated to the happy, healthy development of babies — from preemie to toddlers. 
Happy Baby, Happy Mom
The Pampers team in Japan supported the "Thank you, Sankyu" Project with Japan Red Cross. The intent is to support all moms and babies around the world. The team collected donations for the Japan Red Cross to help provide necessary goods for babies and moms in Africa. Events were held in the office in Kobe, Tokyo and in plants during the fiscal year.
We supported the "Thank you, Sankyu" Project with Japan Red Cross which aims to support moms and babies around the world. 
Doing Good at the Akashi Plant
The 37-year-old Pampers plant in Akashi City, Japan has always been a good partner to our local cities. As part of the city's tax program that reduces taxes for those who donate to local municipalities, Pampers was registered as an option for taxpayers to choose. The registration of Pampers in Akashi City's return gift enabled Akashi City to attract 19 times more tax payers versus a year ago with Pampers being ranked in the top four choices among all the return gifts! In addition to this, we wanted to expand our impact on the community. Employees banded together focusing on babies and children in the world suffering from limited access to medical care. Linking this aspiration with our existing recycling program, the Akashi plant launched the "Vaccines with Plastic Bottle Cap" campaign. This campaign converts collected PET bottle caps into vaccines by donating the profit obtained by selling the PET cap pebbles. With the strong passion of our people, the PET bottle cap collection rapidly increased, resulting into a total of 16,000 PET bottle caps, equivalent to 200 polio vaccines. The Akashi plant will continue its efforts to deliver happiness to the world's babies and children through not just our products, but also through our daily commitments.
Read the 2019 P&G Citizenship Report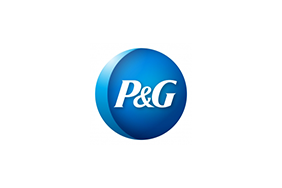 P&G
P&G
P&G defines our commitment to sustainable development as "ensuring a better quality of life for everyone, now and for generations to come." We have a long heritage as a sustainability leader and we remain committed to improving consumers' lives through P&G brands and by contributing to the sustainability of our planet and the communities in which we live and work.
More from P&G