Published 03-13-20
Submitted by Edison International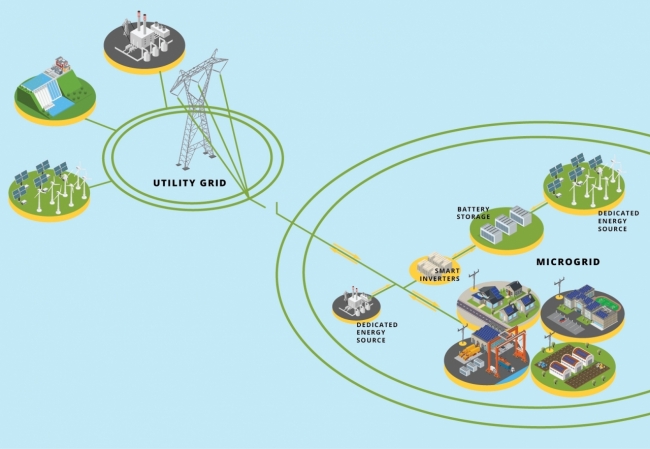 By Jude Schneider
As Californians confront the challenges of increased wildfire risk and both planned and unplanned electricity outages, Southern California Edison is exploring whether microgrids can provide relief to customers.
SCE recently proposed a Public Safety Power Shutoff Microgrid Pilot to examine the potential of microgrids to help keep the lights on during these proactive power shutoffs. The utility proposed the project in a Jan. 21 filing with the California Public Utilities Commission.
Microgrids are self-contained electric grids that can provide round-the-clock energy for a limited time and can operate both while tied to the larger grid and while separated ("islanded") from it. Community microgrids serve groups of customers within a limited geographical area and the utility manages the elements of the microgrid, including one or more sources of generation and potentially energy storage. 
"We appreciate that customers must feel it is unfair that their power is off because of weather-related issues that don't affect them directly. So, this project is a somewhat novel approach to see if we can separate these customers from the poles and wires part of their circuit," said Phil Herrington, SCE's senior vice president of Transmission & Distribution.
"Of course, this is only a small part of our urgent effort to harden all of our grid from the increased threat of wildfire."  
SCE is working with vendors to identify microgrid solutions for the pilot project and will select one or more projects that could be built on a fast timetable and at a reasonable cost. The goal is to have a microgrid that can be functional by September when traditionally there is a higher fire risk. 
The pilot is considering six potential locations to deploy a microgrid where a community of customers are connected directly to the grid through underground wiring, but are also connected to above-ground circuits that are more vulnerable to outages. The microgrid customers can be islanded from the circuit that is out in order to keep the lights on.
The utility is prioritizing microgrids featuring clean energy resources. However, because of the urgency to get the project or projects delivered by fall, it is also reviewing microgrids that might include fossil-fuel-powered generation now, with the flexibility to upgrade to a clean energy source in the future as those technologies become cost-effective.
The six communities under consideration are unincorporated communities near Sylmar, Chatsworth, Rialto, Fontana and Cabazon and communities in the cities of Fillmore and Fontana. All these areas have been prioritized for this project by meeting specific criteria. Most of them include at least one emergency service provider, as well as low-income customers and critical care customers (customers who rely on electricity-powered medical devices).  
SCE aims to get proposals from vendors in February and hopes to begin pursuing one or more projects by March. Projects will be evaluated based on criteria including feasibility and cost.
"We are challenging our vendors to come up with some creative and effective ideas for us to explore," said Russell Ragsdale, SCE director of Asset & Engineering Strategy. "This project is another way that utilities and industry can work together to leverage technologies as we look toward the clean energy future."
Other microgrid projects are also in development, including a project at San Jacinto High School to provide a resiliency shelter for residents during emergency outages.
Read more on the ENERGIZED by Edison blog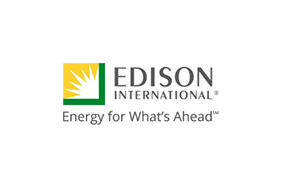 Edison International
Edison International
Edison International (NYSE:EIX), through its subsidiaries, is a generator and distributor of electric power and an investor in energy services and technologies, including renewable energy. Headquartered in Rosemead, Calif., Edison International is the parent company of Southern California Edison, one of the nation's largest electric utilities.
More from Edison International