Published 03-11-20
Submitted by Gildan Activewear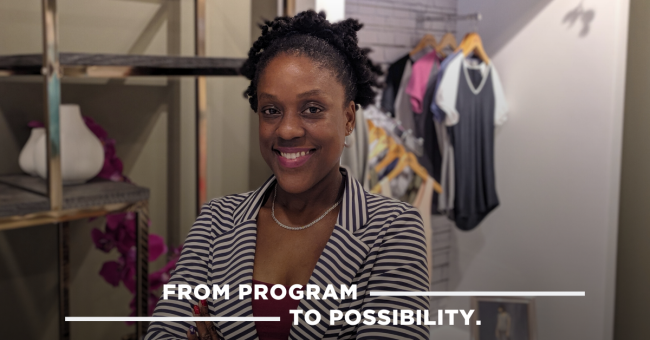 Asha Weekes has been with Gildan for over a decade. She started as a Credit Analyst at Gildan's Barbados office, where she quickly began building her career upon her transition to Supervisor and Manager positions. Now, as a Senior Manager, Asha is sharing her perspectives about the value of supporting women in leadership along with her experience participating in Gildan's 11-month leadership and development initiative.
"The Leading the Gildan Way program allowed me to learn more about myself while making new commitments surrounding my personal and professional development. The program taught me to reflect on how I manage my time, and it helped me gain valuable communication skills for me to use both in and outside of the workplace. I learned tools for better responding to situations and confronting problems that arise in my life, and I now have more confidence to handle conflict using the skills I gained during the program. I also enjoyed how interactive the program was: I had many opportunities to interact with the senior management team, which was very interesting. We were able to get their perspectives on Gildan, hear about their thoughts on the Company's future, and learn about their career growth journeys.
I think opportunities like these are important for empowering women because they show them that their thoughts and perspectives are valuable, which can be significant for those who feel like they don't have a say or who find it harder to speak up in the workplace. I know there are women out there who feel that way and think less of themselves for it, and so opportunities for personal and professional development are important for helping women recognize that their opinions and ideas matter. I think we all have different perspectives, and we need to get them out there!"
– Asha Weekes, Credit Senior Manager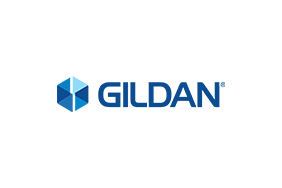 Gildan Activewear
Gildan Activewear
Gildan is a leading manufacturer of everyday basic apparel which markets its products in North America, Europe, Asia-Pacific and Latin America, under a diversified portfolio of Company-owned brands, including Gildan®, American Apparel®, Comfort Colors®, Gildan® Hammer™, Gold Toe®, Anvil®, Alstyle®, Secret®, Silks®, Kushyfoot®, Secret Silky®, Therapy Plus™, Peds® and MediPeds®, and under the Under Armour® brand through a sock licensing agreement providing exclusive distribution rights in the United States and Canada. Our product offering includes activewear, underwear, socks, hosiery and legwear products sold to a broad range of customers, including wholesale distributors, screenprinters or embellishers, as well as to retailers that sell to consumers through their physical stores and/or ecommerce platforms. In addition, we sell directly to consumers through our own direct-to-consumer platforms.
Gildan owns and operates vertically-integrated, large-scale manufacturing facilities which are primarily located in Central America, the Caribbean Basin, North America, and Bangladesh. With over 46,000 employees worldwide Gildan operates with a strong commitment to industry-leading labour and environmental practices throughout its supply chain in accordance with its comprehensive Genuine Responsibility® program embedded in the Company's long-term business strategy. 
More from Gildan Activewear