Published 03-11-20
Submitted by UPS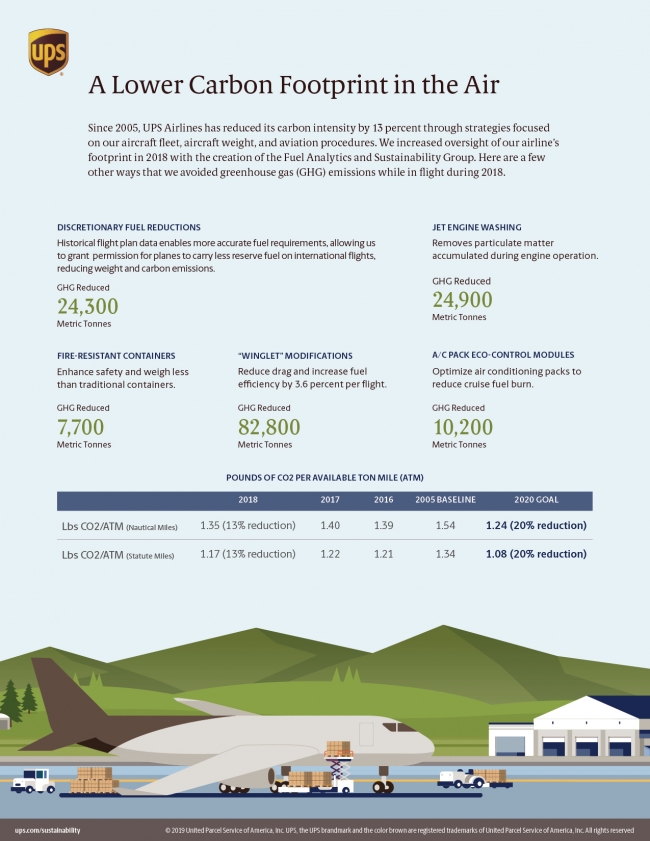 Since 2005, UPS Airlines has reduced its carbon intensity by 13 percent through strategies focused on our aircraft fleet, aircraft weight, and aviation procedures. We increased oversight of our airline's footprint in 2018 with the creation of the Fuel Analytics and Sustainability Group. Here are a few other ways that we avoided greenhouse gas (GHG) emissions while in flight during 2018.
This infographic is from the 2018 Interactive UPS Sustainability Progress Report: Creating Our Tomorrow, Sustainably. Visit ups.com/sustainability to see the full Report, GRI Content Index, and other stories of innovation.
Download the attached file(s):UPS_Infographic_PR_Carbon_Footprint.pdf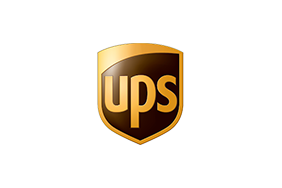 UPS
UPS
UPS is a global leader in logistics, offering a broad range of solutions including transporting packages and freight; facilitating international trade, and deploying advanced technology to more efficiently manage the world of business. Headquartered in Atlanta, UPS serves 10.6 million customers daily in more than 220 countries and territories worldwide.
For more information, please visit UPS.com or the company's Sustainability website, ups.com/sustainability. View and subscribe to UPS Horizons, our sustainability newsletter, by visiting ups.com/sustainabilitynewsletter.
More from UPS