Published 03-10-20
Submitted by eBay Inc.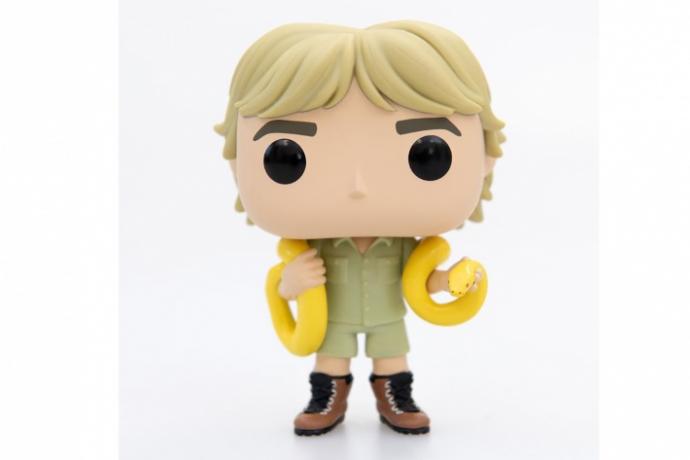 To celebrate Steve Irwin's birthday and National Wildlife Day today, eBay for Charity is partnering with the Australia Zoo Wildlife Warriors for a one-of-a-kind charity auction featuring a Funko Pop! collection of the legendary wildlife warrior, which includes an incredibly rare prototype. 
Fans from around the world can head to ebay.com/wildlifewarriors today through March 3 to bid on a collection of all three Steve Irwin Pop! figurines, plus the rare prototype. This exclusive set includes Steve Irwin dressed in his signature khaki with a crocodile, the recently released and very exclusive Steve Irwin with a snake, the limited edition Steve Irwin with Turtle Chase plus, the incredibly rare prototype of Steve Irwin with Turtle Chase!
"Steve hoped his message of conservation would always be remembered," said Dr. Terri Irwin, Steve Irwin's wife and owner of Australia Zoo. "This is a wonderful way to recognize Steve's work protecting wildlife and wild places with funds raised going towards Australia Zoo Wildlife Warriors, the charity Steve founded." 
All of the proceeds will benefit Australia Zoo Wildlife Warriors, a conservationist organization created by Steve and Terri Irwin in 2002 as a way to include and involve caring people in the support and conservation of the world's most threatened wildlife species and natural habitats. Wildlife Warriors from around the world have joined forces to continue Steve's mission to protect orphaned, injured and endangered wildlife – from the individual animals to an entire species.
"Steve was such an iconic figure in wildlife conservation and this unique auction is a great way to honor him and his mission," said Sam Bright, Vice President and General Manager of Verticals. "From Funko Pop collectors to eBay buyers who want to give back, we're offering shoppers a chance to bid on this extremely one-of-a-kind collection while also giving back to a charity that is so important to the Irwins and to ensuring Steve's legacy lives on."
Head to ebay.com/wildlifewarriors to bid on this unique auction and help raise vital funds for the Australia Zoo Wildlife Warriors.
About eBay for Charity:
eBay for Charity enables members of the eBay community to connect with and support their favorite charities in the U.S. and abroad. Every time a user buys or sells on eBay, it's an opportunity to support causes that matter the most and to help with their fundraising goals. With more than 83,500 charities enrolled on the site, eBay is home to one of the world's largest and most active giving communities. Since 2003, the eBay community has raised more than $1 billion for charity. For more information visit ebayforcharity.org. 
About Australia Zoo Wildlife Warriors and Wildlife Warriors Worldwide-USA:
Australia Zoo Wildlife Warriors and Wildlife Warriors Worldwide-USA were founded in 2002 by Steve and Terri Irwin. Their mission was to involve caring people from around the world in the conservation of wildlife and wild places. Since starting the charity, Australia Zoo Wildlife Warriors and Wildlife Warriors Worldwide-USA have supported the protection of injured, threatened and endangered wildlife around the world.
Today, with nine global conservation projects, three vast conservation properties and a loyal following of global donors and supporters, Australia Zoo Wildlife Warriors and Wildlife Warriors Worldwide-USA are carrying on Steve's dream to save one, save the species.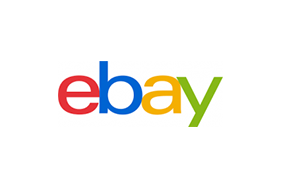 eBay Inc.
eBay Inc.
eBay Inc. (NASDAQ: EBAY) is a global commerce leader including the Marketplace, StubHub and Classifieds platforms. Collectively, we connect millions of buyers and sellers around the world, empowering people and creating opportunity through Connected Commerce. Founded in 1995 in San Jose, Calif., eBay is one of the world's largest and most vibrant marketplaces for discovering great value and unique selection. In 2016, eBay enabled $84 billion of gross merchandise volume. For more information about the company and its global portfolio of online brands, visit www.ebayinc.com. 
Global Impact is the good that happens when people connect on eBay. It's how we bring our purpose to life: Creating a better, more sustainable form of commerce—where people are empowered, causes are supported and opportunities are open to everyone.
More from eBay Inc.