Published 03-09-20
Submitted by Global Citizen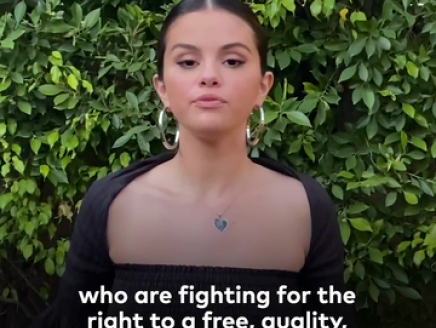 Click here to watch video
Originally published by Global Citizen

By Leah Rodriguez
Not a single country has achieved economic equality between women and men. As of 2019, women only had equal rights in six countries. Everywhere else, legal discrimination, harmful beliefs, lack of access to sexual and reproductive health care, and low levels of political participation all perpetuate gender inequality. 
In 2015, world leaders gathered at the United Nations (UN) headquarters to address and set 17 Global Goals that, when achieved, would put an end to extreme poverty by 2030. That year, they also decided that the elimination of extreme poverty — which forces people to live on less than $1.90 a day — would not be achieved unless women were considered equal to men worldwide. Global Goal 5 therefore aims to empower all women and girls — because if half of the population continues to be at a major disadvantage, we will never make progress. 
Here's everything you need to know to understand why achieving gender equality is crucial to ending extreme poverty.
Why does gender inequality lead to extreme poverty?
Extreme poverty disproportionately affects women because they do not have as many opportunities as men to receive an education, work, or own property. 
Girls start missing out on opportunities to reach their full potential at a young age. Families living in poverty often decide to send their boys to school instead of their girls, or allow their daughters to enter into child marriages. 
Menstruation is another barrier that prevents girls from attending school if they do not have access to adequate information about their periods, to safe water and sanitation, or to menstrual products. Girls are also more vulnerable to gender-based violence, conflict and crisis, and trafficking.
Unpaid labor is one of the most underlooked contributors to extreme poverty that holds women back, according to Research Specialist at UN Women Silke Staab.
"One driver of women's poverty that has not been taken into account as much as it should have been in anti-poverty programming and policies is time poverty — the proportion of responsibility to take care of domestic work," Staab told Global Citizen. "A lot of those women, especially in poor communities, it's not that they don't work enough. They do loads of work. It's just not paid for."
Forced domestic work begins during childhood for many girls, who are burdened with the responsibilities of taking care of elderly parents or fetching water for the family. If they become mothers, chores only increase as they are left to look after children and the home. 
Women carry out at least two and a half times more unpaid household and care work than men, which means they have less time for paid labor, or work longer hours of paid and unpaid work. Women are paid the least for work, and at this rate, it will take 163 years to close the gender wage gap. 
When women are looking for paid work, discriminatory laws can still prevent them from joining the workforce and engaging in civil society, which results in low participation rates in the job market, as well as in politics and education, international economist Augusto Lopez-Claros told Vox. 
Worldwide, there are women who cannot decide how to dress, if they work at night, who they will marry and when, or have the right to inheritance. Laws prevent women from working in specific jobs because of their gender in 104 countries and gender inequality is costing women in developing countries $9 trillion annually.
On average, women have just three-fourths of the legal rights of men globally. Countries in some of the world's poorest regions in Sub-Saharan Africa, the Middle East, and North Africa have the worst laws and regulations against women, according to the World Bank's Women, Business and the Law 2020 Index which analyzed 190 economies. 
How could achieving gender equality put an end to extreme poverty?
When women are educated, the decisions they make have a ripple effect and can help break the cycle of generational poverty. Women who receive more education "tend to be healthier, participate more in the formal labor market, earn higher incomes, have fewer children, marry at a later age, and enable better health care and education for their children," according to the World Bank.
But gender equality does not just benefit women and their families — it positively impacts entire communities and the planet. When women are empowered, men have more career opportunities within jobs that have been stereotypically gendered. Providing equal opportunities for women also makes humanitarian aid more effective, and when women have the right to vote, spending on child welfare and public health increases. In countries where women are among the top decision-makers in legislatures, income inequality and corruption are lower, according to Women Deliver
In developing countries, women make up 45% of the agricultural workforce and when more opportunities are available to them, natural resources are better managed, and nutrition is improved. 
Countries with higher female parliamentary representation are also more likely to sign environmental treaties, research shows.
What can we do to achieve gender equality and end extreme poverty?
Women and girls must receive, "equal access to education, health care, decent work, and representation in political and economic decision-making processes," according to the UN. 
Many poverty reduction programs make the mistake of simply focusing on finding women jobs, according to Silke. Investments in the expansion of basic infrastructure and public services such as child care are just as necessary and would alleviate unpaid domestic responsibilities, she said.
New laws that promote equality in the workplace, end harmful practices, and prevent gender-based discrimination are all crucial to achieving gender equality and ending extreme poverty, too.
In 1995, thousands of activists convened in Beijing for the UN's Fourth World Conference on Women and set the Beijing Declaration and Platform for Action to advance women's rights. To commemorate the 25th year of the declaration in 2020, leaders will review what still needs to be accomplished to move forward.
Hannah August, Women Deliver's director of communications, said big change will take a group effort.
"Young people, cross-sector partners, and people of all genders from every setting, including humanitarian settings, must be meaningfully engaged in this work," August told Global Citizen. "If we all band together and collectively push for progress, we can successfully seize this moment to move us closer to a more gender-equal world."
International Alliance of Women President Joanna Manganara emphasized how important everyday people are to the movement. 
"Civil society plays a crucial role in holding decision-makers into account by monitoring gender equality commitments and demanding redress when duties and commitments are not met," Manganara told Global Citizen.
All people, regardless of their race, religion, age, or gender will have the opportunity to join the fight and rally behind the UN's "I am Generation Equality: Realizing Women's Rights" theme for International Women's Day on March 8.
Learn more about how to help achieve gender equality and end extreme poverty here.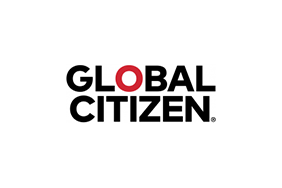 Global Citizen
Global Citizen
Global Citizen is a movement of engaged citizens who are using their collective voice to end extreme poverty by 2030. On our platform, Global Citizens learn about the systemic causes of extreme poverty, take action on those issues, and earn rewards for their actions — as part of a global community committed to lasting change.
Our Impact
Since 2011, millions of Global Citizens around the world have taken over 24 million actions to targeting world leaders to end extreme poverty by 2030. To date, the actions by our global community along with our high level advocacy efforts and with our partners, have resulted commitments and policy announcements from leaders, valued at over $48 billion that have impacted more than 880 million people by 2030. 
More from Global Citizen