Published 03-09-20
Submitted by onsemi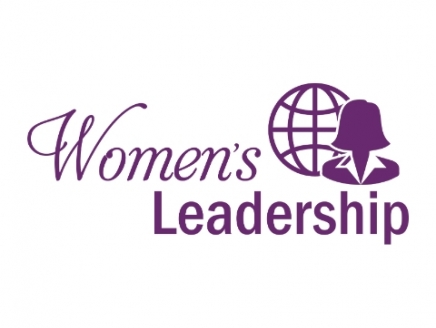 Read on the ON Semiconductor blog

The first steps toward the declaration of National Women's History Month came in February 1980 when President Carter issued the first Presidential Proclamation declaring the Week of March 8, 1980, as "National Women's History Week". President Carter's Proclamation cited that, "Too often women were unsung and sometimes their contributions went unnoticed.  But the achievements, leadership, courage, strength and love of the women who built America was as vital as that of the men whose names we know so well." In 1987, Congress declared March as National Women's History Month in perpetuity. Women's History Month is an opportunity to recognize the achievements and advancements of women in the workplace, and how much we at ON Semiconductor value equality and diversity as a key driver to the success of our business.
In 1987, 2% of the U.S. Senate was comprised of women. In 2020, 25% of the U.S. Senate is comprised of women, this increasing trend is reflected throughout the U.S. House of Representatives, State Legislatures, Governors, Fortune 500 CEOs, Fortune 500 Board Members and University presidents.
On January 21, 2020, Barron's announced that ON Semiconductor was one of the 325 companies to be included in the 2020 Gender Equality Index. In response, president and CEO Keith Jackson had this to say, "As the company celebrates its 20 year IPO anniversary, this recognition is not just a goal that we achieved but rather a milestone on our company's journey." We believe The Women's Leadership Initiative (WLI) had a significant role in achieving this milestone!
WLI became ON Semiconductor's first corporate diversity and inclusion affinity network group in 2014. WLI was developed by several female leaders within our corporate headquarters to promote awareness of women and the importance of having women in leadership. The WLI organization has expanded throughout the entire ON Semiconductor organization by providing education and hosting several global events led by local WLI chapters in various locations.
WLI's mission and purpose is to "empower and support women to succeed through professional development in business, strategic and financial acumen." We recognize the unique gifts, experiences and perspectives that each of us brings to work every day are key contributors to ON Semiconductor's success. WLI is focused on providing educational events empowering employees to build their business, strategic and financial acumen. Our corporate headquarters is hosting an upcoming event, The Basics of a Profit & Loss (P&L) Statement with Tyler Lacey, emphasizing what employees do on a day-to-day basis and how it affects the overall financial outcomes of the company. Hence, building strength in employee's financial acumen. WLI believes everyone deserves the same opportunity to understand the business of business and to have access to tools and resources for personal and professional development. We hope all employees regardless of sex and/or gender can benefit from exploring and addressing some of the unique challenges that women face in the workforce.
"WLI has enabled me to build my professional network within the Company, learn about strategy in other groups and expand on my potential for advancement within the Company." – Shannon Janis, senior director global tax operations and WLI steering committee member
WLI is rooted in the teachings and work by Susan Colantuono, bestselling author of No Ceilings, No Walls and famous for her Ted Talk on the Missing 33%. Each site-specific WLI chapter develops an action plan based on the needs of members at that location. This can include collaborating with other high tech companies and business partners, hosting keynote speakers and creating educational content.
One of our greatest endorsements as an affinity group is the depth involvement we have achieved from both women AND men in the organization from all levels. In fact, we have almost equal 50/50 involvement from men and women. As the education committee chair for WLI, I facilitate a cross-functional group of team members who are sincerely interested in women's leadership.
My experience with WLI at ON Semiconductor has been very gratifying, not only have I grown and developed professionally, but I am now in a position to give back and pay it forward. As a volunteer-based organization, we would like to thank the women and men representing all areas of the business who give their time, energy and expertise to develop leaders of the future.  
I, Cherie, would like to challenge anyone reading this blog to get involved with women's leadership in your community and collectively we can change the narrative and hopefully, eliminate the need to speak of "ceilings."  
For more information about the company's Diversity and Inclusion Initiative or affinity network groups, please refer to our 2018 Corporate Social Responsibility Report.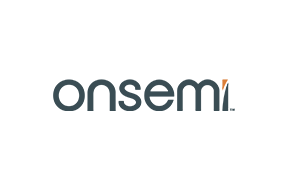 onsemi
onsemi
onsemi (Nasdaq: ON) is driving disruptive innovations to help build a better future. With a focus on automotive and industrial end-markets, the company is accelerating change in megatrends such as vehicle electrification and safety, sustainable energy grids, industrial automation and 5G and cloud infrastructure. With a highly differentiated and innovative product portfolio, onsemi creates intelligent power and sensing technologies that solve the world's most complex challenges and leads the way in creating a safer, cleaner and smarter world. Learn more about onsemi at www.onsemi.com.
Corporate Social Responsibility at onsemi: We believe in our people, culture and ability as good corporate citizens to address climate issues, sustainability and positively impact the communities where we work and live. Empowering the right people and partners creates long-term shared value to further our commitment to the triple bottom line of people, planet and profit. Since our first Corporate Social Responsibility (CSR) Statement of Commitment in 2008, our program has continually grown through innovation in our initiatives and strategic goals to deliver value to our stakeholders. Our philanthropic contributions, supporting nonprofits and educational institutions globally, and employee volunteer efforts target societal needs.
More from onsemi