Published 03-06-20
Submitted by Republic Services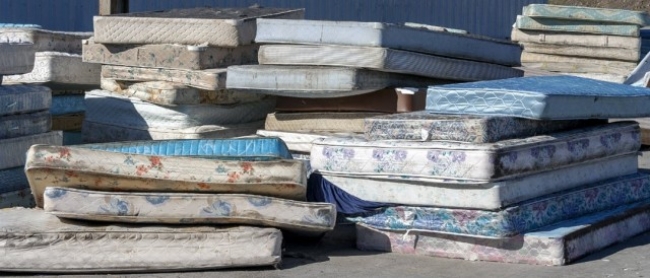 Unless you're a magician, your old mattress likely won't fit in your curbside recycling bin. Even if it could, it definitely doesn't belong there. The good news is – you can recycle it!
About 80% of the materials in a mattress are recyclable; however, we toss out about 15 to 20 million mattresses yearly in the U.S., each taking up about 40 cubic feet of space in a landfill¹.
Here are some good options to dispose of a mattress responsibly. 
Find a Bye Bye Mattress Program. The Mattress Recycling Council operates the Bye Bye Mattress program to help you find options and drop-off locations for recycling and discarding old mattresses.
 
Ask your retailer. When you purchase a new mattress, ask the retailer to collect your old one. Many retailers partner with mattress recycling programs and non-profit organizations for donations.
Donate it. Non-profit organizations like Goodwill, Habitat for Humanity, and St. Vincent de Paul often will take and even pick up mattresses. Call ahead to verify because each local affiliate tends to have different rules and processes for accepting mattresses.
Schedule a pick up. Mattresses are considered bulk waste and your garbage service provider may collect them for you – all you have to do is schedule a pickup.
Replacing a mattress may seem daunting, but you can sleep well on your new mattress knowing that you took care of your old one the right way! 
 1.  https://earth911.com/recycling-guide/how-to-recycle-mattresses/
How are mattresses recycled? 
Curious about the process of how a mattress is recycled?
Check out this detailed infographic.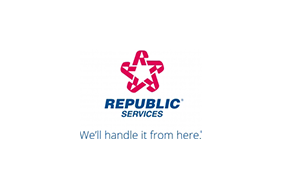 Republic Services