Published 03-06-20
Submitted by Discovery Education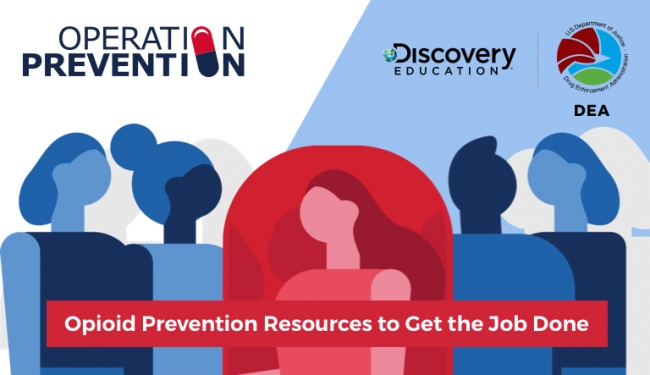 The Operation Prevention program, created in partnership with the Drug Enforcement Administration (DEA) and Discovery Education, today announced a four-part digital module series to educate workplace professionals about the opioid epidemic and provide resources for prevention.
Across the United States, 75 percent of employers report negative impacts in the workplace due to opioid misuse. Yet, only 17 percent feel prepared to address the growing issue. To help solve the problem, the Drug Enforcement Administration partnered with Discovery Education to create Operation Prevention–an award-winning, nationwide program educating students, families, and professionals about the science behind addiction while promoting lifesaving discussions in the home, classroom, and workplace. 
The new interactive four-part workplace module series builds on the success of Operation Prevention in homes and schools by providing workplaces across the United States with no-cost, self-paced resources focused on treatment seeking activities, resource location, effective communication, and more. 
"Opioid misuse threatens the whole country, from the living room to the classroom to the workplace," said Sean Fearns, Chief of Community Outreach and Prevention Support at DEA. "Opioid misuse prevention and education at all levels and stages of life is essential to a healthy society. The Drug Enforcement Administration is proud to launch the new workplace educational modules in partnership with Discovery Education to expand our prevention efforts to reach professional environments nationwide." 
"At Discovery Education, we share the DEA's passion for abating the opioid epidemic. By providing comprehensive, no-cost resources to employees and employers alike, Operation Prevention empowers all to understand the science behind addiction and how to seek out the resources for prevention," said Lori McFarling, President of Corporate Education Partnerships at Discovery Education.
Operation Prevention program resources are accessible at operationprevention.com and through Discovery Education Experience.
###
About the Drug Enforcement Administration
The mission of the Drug Enforcement Administration is to enforce the controlled substances laws and regulations of the United States and bring to the criminal and civil justice system of the United States, or any other competent jurisdiction, those organizations and principal members of organizations, involved in the growing, manufacture, or distribution of controlled substances appearing in or destined for illicit traffic in the United States; and to recommend and support non-enforcement programs aimed at reducing the availability of illicit controlled substances on the domestic and international markets. The DEA encourages parents, along with their children, to educate themselves about the dangers of legal and illegal drugs by visiting DEA's interactive websites at justthinktwice.com, getsmartaboutdrugs.com and dea.gov.
About Discovery Education
Discovery Education is the global leader in standards-aligned digital curriculum resources, engaging content, and professional learning for K-12 classrooms. Through its award-winning digital textbooks, multimedia resources, and the largest professional learning network of its kind, Discovery Education is transforming teaching and learning, creating immersive STEM experiences, and improving academic achievement around the globe. Discovery Education currently serves approximately 4.5 million educators and 45 million students worldwide, and its resources are accessed in over 140 countries and territories. Inspired by the global media company Discovery, Inc., Discovery Education partners with districts, states, and like-minded organizations to empower teachers with customized solutions that support the success of all learners. Explore the future of education at DiscoveryEducation.com.
Contacts
National Media Affairs, DEA, DEA.Public.Affairs@usdoj.gov
Grace Maliska, Discovery Education, gmaliska@discoveryed.com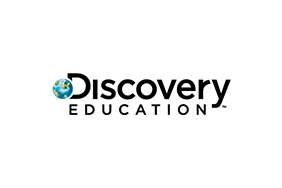 Discovery Education
Discovery Education
Discovery Education is the global leader in standards-based digital content for K-12, transforming teaching and learning with award-winning digital textbooks, multimedia content, professional development, and the largest professional learning community of its kind. Serving 4.5 million educators and over 50 million students, Discovery Education's services are in half of U.S. classrooms, 50 percent of all primary schools in the U.K., and more than 50 countries. 
Accelerate student achievement in your district by capturing the minds and imaginations of students with the fascination of Discovery, tapping into students' natural curiosity and desire to learn.
More from Discovery Education