Published 03-05-20
Submitted by Aramark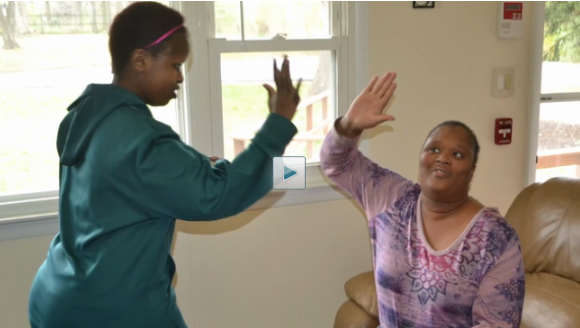 Click here to watch video.
Woods Services, a Langhorne, Pennsylvania-based organization, was awarded the 2019 Aramark Building Community Organizational Leadership Award in recognition of its efforts to provide innovative, comprehensive, and integrated health and case management services to children and adults with intellectual and developmental disabilities, autism, and complex behavioral and medical challenges. The award is accompanied by a $20,000 grant from Aramark.
The Aramark Building Community Organizational Leadership Award honors exceptional high-impact organizations that are driving a culture of population health and well-being within their community. The award is presented annually by Aramark (NYSE: ARMK), a global leader in food, facilities and uniforms; and the Alliance for Strong Families and Communities, a strategic action network of thousands of committed social services professionals. This year's award was announced at the Alliance's annual Senior Leadership Conference in Savannah, Georgia.
For more than a decade, Aramark and the Alliance have partnered to help communities thrive by bringing resources to the local level and cultivating strong relationships. Aramark's global volunteer and philanthropic program, Aramark Building Community, enriches and nourishes lives by partnering with local community centers and sharing resources to inspire families to lead healthy lifestyles and help people succeed through education and employment. Since its establishment in 2008, Aramark Building Community has impacted more than 5 million families and children in 19 countries.
Aramark's commitment to people is a core part of the company's sustainability plan, Be Well. Do Well., focused on positively impacting people and the planet. Aramark's people priority is to facilitate access to opportunities that will improve the well-being of the company's employees, consumers, communities and people in its supply chain. Building on current work, Aramark continues to help people develop careers and livelihoods; access, choose and prepare healthy food; and grow communities, businesses and local economies.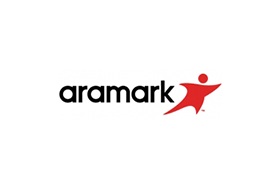 Aramark
Aramark
ARAMARK is a leader in professional services, providing award-winning food services, facilities management, and uniform and career apparel to health care institutions, universities and school districts, stadiums and arenas, parks and destinations and businesses around the world.
The company is recognized as one of the "World's Most Ethical Companies" by the Ethisphere Institute, one of the "World's Most Admired Companies" by FORTUNE magazine and one of America's Largest Private Companies by both FORTUNE and Forbes magazines.
ARAMARK seeks to responsibly address issues that matter to its clients, customers, employees and communities by focusing on employee advocacy, environmental stewardship, health and wellness, and community involvement. Headquartered in Philadelphia, ARAMARK has approximately 250,000 employees serving clients in 22 countries. Learn more at www.twitter.com/aramarknews.
More from Aramark