Published 03-05-20
Submitted by 3BL Media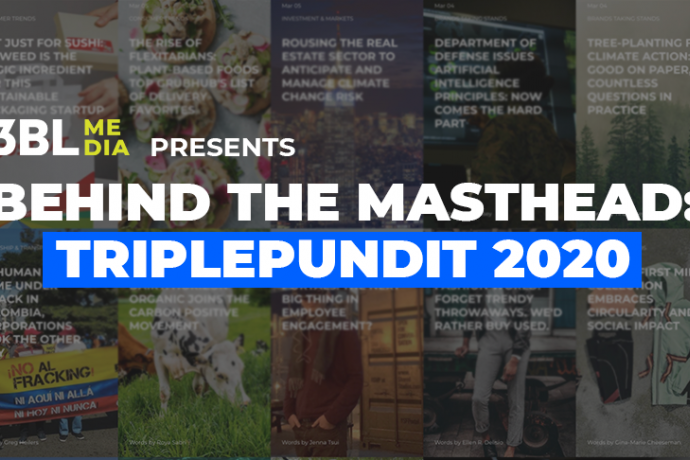 TriplePundit, which has covered the business of doing better since 2005, will invite the sustainability and corporate responsibility community into its newsroom April 1 in a virtual open house. Registration is free and open now. 
"Behind the Masthead: TriplePundit 2020," a webcast with live Q&A, will be held from 2-3 p.m. EST on April 1. Hosted by 3BL Media CEO Dave Armon, presenters will include TriplePundit Executive Editor Leon Kaye and TriplePundit Senior Editor Mary Mazzoni.  
 "Millions of business leaders, C-suite executives and those working in ESG, corporate responsibility and sustainability read TriplePundit to stay informed on the triple bottom line — people, planet and profit — and for insights on how to make the business case for sustainability," Armon said. "This open house is an opportunity for our talented TriplePundit editors to engage with their audience and provide pitching tips."
With employees, consumers and investors demanding more transparency on environmental, social and governance (ESG) issues from companies, many more corporate boards and C-suites are focused on climate change and social issues. 
Yet many companies are stymied in their ability to report on their successes, especially through mainstream media, which is increasingly focused on covering the U.S. presidential election and the ongoing global health crisis due to fears over the coronavirus.
A 2018 report by Muckrack revealed one troubling statistic negatively impacting the ability to win "earned media" coverage: America now has six PR people for every reporter, double the rate from a decade ago.
It's that strong demand for quality editorial coverage on sustainable business that is fueling the growth of TriplePundit's Sponsored Series.
"More than 90 percent of the coverage on TriplePundit falls into the category of earned media, meaning our editorial team made a non-commercial decision to pursue a story or topic," Mazzoni explained. "Then there are sponsored series, which are underwritten by brands and include an in-depth exploration of topics ranging from neurodiversity in the workplace to sustainability in farming and agriculture."
Webcast attendees will review topics that have been successfully covered as sponsored series, and discuss the process for producing quality content that does not read like an advertorial. We'll also discuss the latest from TriplePundit's newsroom and unpack the trends every ESG professional should be tracking in 2020. 
Following the webcast, 3BL Media clients are invited to participate in a virtual cocktail hour with Mazzoni and Kaye. A separate telephone number and access code will be provided for a group audio conversation among corporate communicators, sustainability leaders and the TriplePundit team.
For more information or to register, please click here.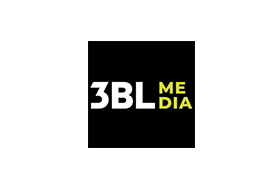 3BL Media
3BL Media
3BL Media is the world's leading communications partner for purpose-driven organizations. Through content distribution, multi-media promotion and hands-on learning experiences, we connect organizations to an unrivaled network of sustainability professionals, journalists, bloggers, investors, academics, policymakers and influencers who are passionate about engaging on topics like education, environment, community involvement, supply chain and circular economy, volunteering and the Sustainable Development Goals.
More from 3BL Media