Published 03-05-20
Submitted by MetLife, Inc.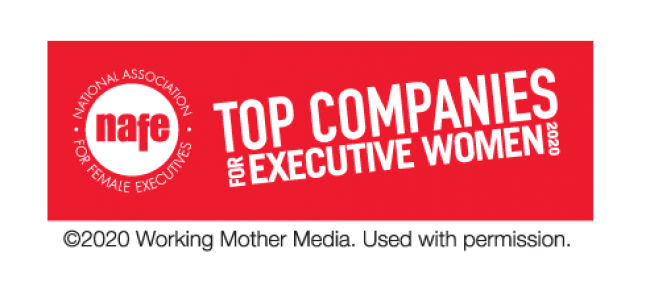 MetLife, Inc. (NYSE: MET) today announced that it has been named a top company for executive women by the National Association for Female Executives (NAFE), in recognition of its efforts to identify, promote and mentor successful women. This is the 12th time MetLife has been recognized by NAFE, a division of Working Mother Media, for creating a culture of inclusion at all levels of leadership.
"Gender equality is a key element of our commitment to build a purpose-driven and inclusive culture that energizes our people," said Dr. Cindy Pace, MetLife's chief global diversity and inclusion officer. "We are proud of our work in supporting women's advancement. At the same time, we know there's more to be done and are committed to continued progress."
Globally, women account for more than half of MetLife's entry-level employees, nearly 40 percent of its managers, 30 percent of its Executive Group, and 30 percent of its Board of Directors. Last month, MetLife became the first U.S.-based insurance company to sign the United Nations Women's Empowerment Principles. In 2019, MetLife joined the Catalyst CEO Champions For Change initiative and also became the first insurance company worldwide to join the U.N. Women Global Innovation Coalition for Change.
MetLife was recently named to the Bloomberg Gender-Equality Index for the fifth year in a row. In addition, it has been recognized by the Women's Forum of New York as a "Corporate Champion" for the high representation of women on its board.
The NAFE Top Companies survey evaluates companies on every aspect of women's advancement, including succession planning, profit-and-loss roles, gender pay parity, support programs, and work-life balance programs.
For more information on the NAFE Top Companies survey, visit www.nafe.com.
# # #
About MetLife
MetLife, Inc. (NYSE: MET), through its subsidiaries and affiliates ("MetLife"), is one of the world's leading financial services companies, providing insurance, annuities, employee benefits and asset management to help its individual and institutional customers navigate their changing world. Founded in 1868, MetLife has operations in more than 40 markets globally and holds leading positions in the United States, Japan, Latin America, Asia, Europe and the Middle East. For more information, visit www.metlife.com.
Contact:       
(212) 578-9415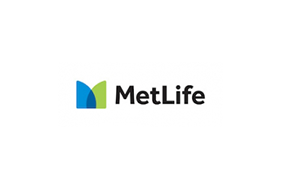 MetLife, Inc.
MetLife, Inc.
MetLife, Inc. is a leading global provider of insurance, annuities and employee benefit programs, serving 90 million customers.  Through its subsidiaries and affiliates, MetLife holds leading market positions in the United States, Japan, Latin America, Asia, Europe, the Middle East and Africa.
More from MetLife, Inc.