Published 03-04-20
Submitted by UPS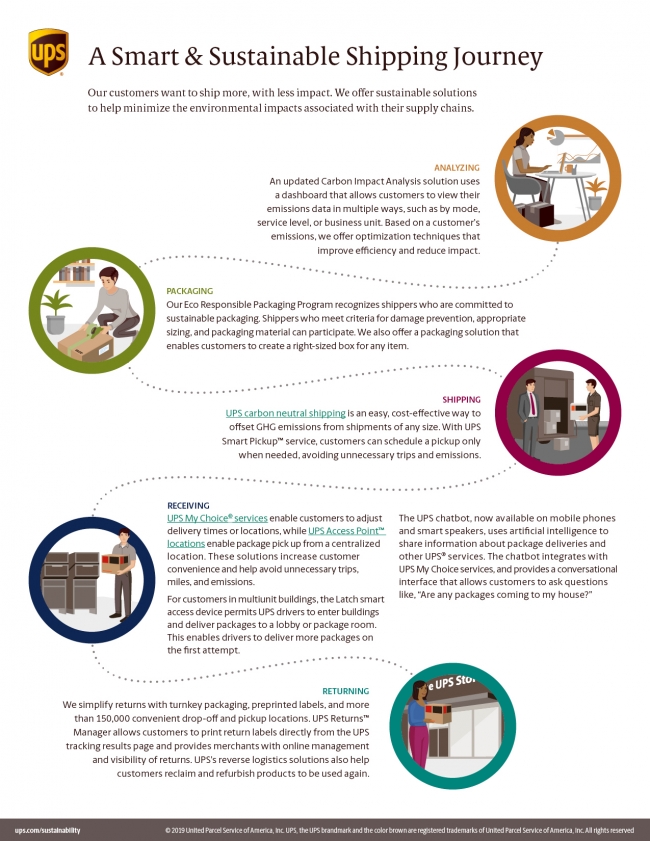 Our customers want to ship more, with less impact. We offer sustainable solutions to help minimize the environmental impacts associated with their supply chains.
This infographic is from the 2018 Interactive UPS Sustainability Progress Report: Creating Our Tomorrow, Sustainably. Visit ups.com/sustainability to see the full Report, GRI Content Index, and other stories of innovation.
Download the attached file(s):UPS_Infographic_PR_Shipping_Journey.pdf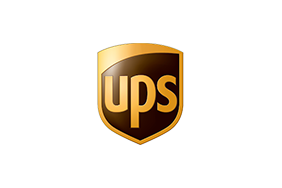 UPS
UPS
UPS is a global leader in logistics, offering a broad range of solutions including transporting packages and freight; facilitating international trade, and deploying advanced technology to more efficiently manage the world of business. Headquartered in Atlanta, UPS serves 10.6 million customers daily in more than 220 countries and territories worldwide.
For more information, please visit UPS.com or the company's Sustainability website, ups.com/sustainability. View and subscribe to UPS Horizons, our sustainability newsletter, by visiting ups.com/sustainabilitynewsletter.
More from UPS