Published 03-04-20
Submitted by TriplePundit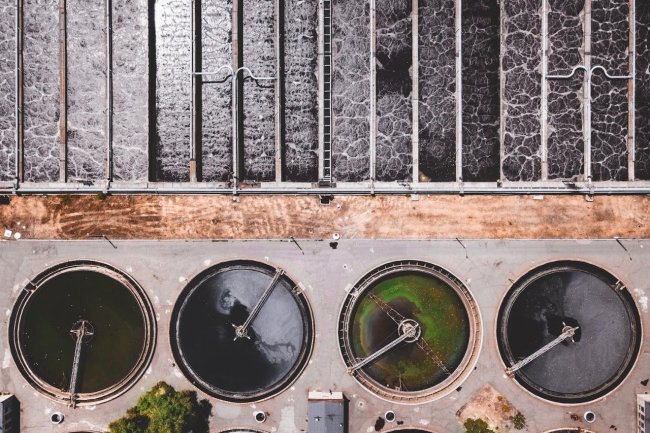 Originally published on TriplePundit
Words by Kate Zerrenner
In a study released last month, United Nations University's Institute for Water, Environment and Health found that large amounts of water, nutrients and energy are being flushed away, as it were, in the world's wastewater streams. Globally, we produce wastewater amounts equivalent to about five times what passes over Niagara Falls in a year. Contained in all that wastewater is enough energy to power all the households in the U.S. and Mexico, enough nutrients to meet 13 percent of global fertilizer needs, and enough water to fill Lake Ontario in four years, according to the study.
Those are staggering figures, but there are some next-step takeaways from the study that should not be overlooked.
We need more and better wastewater data
The study authors acknowledge that even with the impressive numbers they have compiled, data on wastewater is inconsistent or, in some cases, unavailable. This is a recurring problem in the water sector. A lot of assumptions have to be made because the data simply does not exist or is incomplete. 
There is inadequate data on water in both developed and developing regions and at every level of the system, including leaks and losses, infrastructure, policy, quality, and more. To make better decisions, policymakers need more complete and accurate data. One of the ways better data can be gathered is through the deployment of smart water management, including smart water grids—which, like smart appliances or smart electric grids, can more accurately pinpoint flows, leaks and weaknesses. 
Management and recovery should be better integrated
There's a saying in the energy-efficiency world that the longest distance is that between the boiler room and the board room. In other words: What the people at the data and operations level know is not necessarily what is talked about in the executive suites of utilities and cities. 
Further, in cities in particular, sectors may be siloed, creating more inefficiencies. For example, a city may manage its water, energy and food issues under different jurisdictions that do not coordinate. Better integration would mean that, when addressing wastewater issues, relevant conversations could be had about withdrawing nutrients to help with agriculture or the development of biogas capture. 
For example, the city of San Antonio, Texas, which utilizes municipally-owned water and electric utilities, has high-level coordination of the two sectors. Its Crouse Water Recycling Center is an example of their collaboration: In addition to providing 115 million gallons of recycled water daily, it also generates 1.5 million standard cubic feet of natural gas daily, and 80 percent of the resulting biosolids are processed for use as compost.
Policy and innovation go hand in hand
Smart water technologies continue to advance, but there is still more that needs to be done to develop net-zero energy and energy-positive technologies in the water and wastewater sector. All the innovation in the world will not be worth anything, however, if policymakers and industry leaders do not undertake the necessary changes to implement them. 
Often the barrier to solving water problems is the lack of political and economic will, not a limitation in technology. Pay Drechsel of the International Water Management Institute in Sri Lanka, and one of the study's authors, noted: "For countries to progress, there is a need to invest in a supportive regulatory and financial environment toward a green economy, and to leverage private capital for resource recovery related business models that are financially feasible and increase cost recovery from municipal wastewater." 
Innovation can provide the proof that pushes policymakers and business leaders to see the benefits of looking at the entire system. Wastewater is well situated to offer a case in point. Take, for example, this textile mill in India, which needed a solution to a messy problem. The plant's wastewater contained elevated levels of dissolved solids, even after two rounds of treatment. Downstream farmers went to the government about the resulting waterway pollution, but the most obvious fix —a thermal water treatment system— was an expensive proposition for the textile mill.
Tina Arrowood, a principal research scientist at DuPont Water Solutions, worked with the mill to innovate a new system that made more economic sense. Based on proven reverse osmosis technology, the system her team created isn't just cheaper — it's also more robust and effective than thermal methods: The plant was able to recover more than 90 percent of the water for operational reuse, reducing the need for freshwater withdrawals, and recycle the salts for resale.
"Technology companies can learn from industries on the ground to create tailor-made solutions to problems," Arrowood told us. "Creating a circular economy in water-stressed regions can then help pay for systems" like the one used at the textile mill. 
Innovations like these show proof of concept that can push policymakers to support creative responses to tough water problems. The U.N. University study presents some impressive figures, and there is every reason to believe we should be able to take that data and do something meaningful with it. As our cities continue to grow and climate change advances, the pressures on our water supplies will increase. Innovative policy and economic solutions are already here for the taking.
This article series is sponsored by DuPont Water Solutions and produced by the TriplePundit editorial team. 
Image: Ivan Bandura/Unsplash

TriplePundit
TriplePundit
Triple Pundit is an innovative new-media company for the business community that cultivates awareness and understanding of the triple bottom line. We provide expert editorial coverage, news and discussions on sustainable business in the 21st century.
More from TriplePundit