Published 03-04-20
Submitted by Republic Services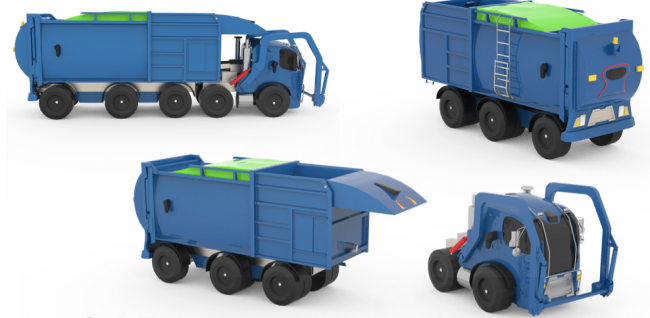 Republic Services | Beyond the Blue
There are multiple paths to innovation, especially when it comes to technology. At Republic, our vision is to be America's preferred waste and recycling partner – and to do this, innovation is not a nice-to-have – it's a must.
With a fleet of 16,000 trucks, we frequently partner with leading manufacturers like Mack, Peterbilt, Dover and McNeilus on innovation. We also know that when it comes to designing a waste collection truck of the future, it can be beneficial to learn from those who aren't close to the waste and recycling industry - people who can think differently about our business and what we do. Enter Arizona State University (ASU) and the University of Southern California (USC), two of the country's top MBA programs and leaders in the innovation space.
We partnered with MBA students at both universities as well as students in ASU's industrial design school. We gave the students a set of criteria and tasked them with designing the waste collection truck of the future. Their ideas needed to address specific challenges, such as work automation. Does it drive efficiency? How safe is it? How can it improve the trash collection process and be profitable? All questions to think about when designing the truck of the future.
Fourteen teams of four students worked on the project for an entire semester, ultimately delivering 25 original designs. The results were impressive. From self-driving trucks to advanced safety features allowing drivers to maneuver in tight spaces, the students delivered thought-provoking designs and business plans to present to Republic's leaders.
"Enlisting the creative student minds at these schools was very enlightening. The teams definitely thought about the design and functionality in a completely different way," explains Javara Perrilliat, Republic's senior vice president of operations support.
These student projects brought the power of industrial design together with real-world business challenges. It gave the students a glimpse into how the design and business process works in a unique industry and created a strong relationship for Republic with two of the best schools in the country. And, while the concepts aren't feasible to put into production just yet, it was an exciting opportunity to work with the students and see their innovative ideas. Our future is bright!
Want to see some of ASU's design concepts? 
Check out this local news video featuring the students and some of their innovative designs!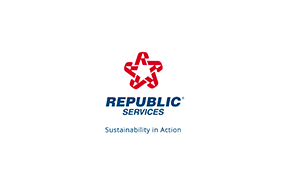 Republic Services