Published 03-04-20
Submitted by CyberGrants

Workplace giving has evolved significantly over the past few years, becoming an expectation among employees across all industries. Nearly 6 in 10 employees stated it was imperative, or very important, to have a workplace culture that is supportive of giving and volunteering. Companies invested in corporate social responsibility programs, including but not limited to workplace giving, experience greater employee engagement, satisfaction and retention.
Schneider Electric Foundation is working to expand their culture of employee powered corporate giving programs. To drive awareness and increase employee engagement from day one, they have implemented a New Hire program. New employees are given $25 to donate to the charity of their choosing and have 20 paid volunteer hours to spend working with organizations they care about. 
Workplace giving is a corporate culture model designed to spur employees to volunteer or make donations to charities. In a traditional sense, workplace giving occurs when employees make financial donations for charitable purposes with implicit employer endorsement. The employer, then, will match the money and the time workers devolve to nonprofits, with either monetary support or other kinds of contributions, such as product donation. 
Continue Reading at: https://bit.ly/2vzUCNY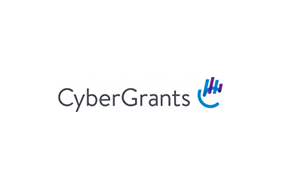 CyberGrants
CyberGrants
CyberGrants is a leading provider of software-as-a-service (SaaS) solutions for corporate social responsibility management. CyberGrants' mission is to provide innovative software and services in the most secure and efficient way to help companies manage all CSR initiatives from employee volunteer programs to the entire grants lifecycle. With nearly 20 years experience, CyberGrants has delivered grants management software and corporate philanthropy program software to many of the largest companies and foundations in the world, including more than 50% of the Fortune 100. For additional information on CyberGrants, visit www.cybergrants.com.
More from CyberGrants