Published 03-04-20
Submitted by Whole Foods Market Foundations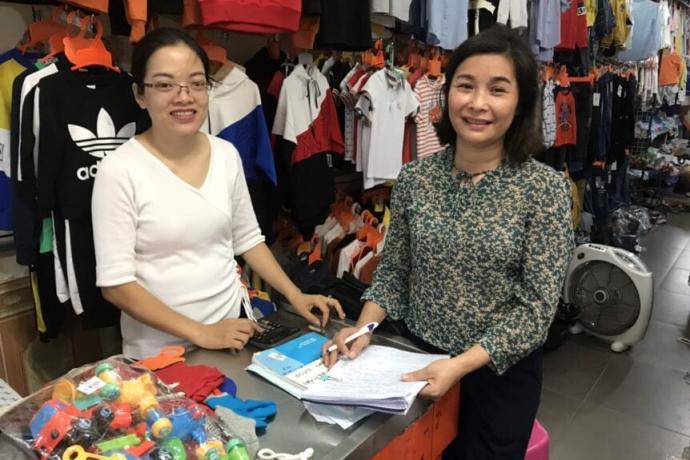 At the end of 2019, Whole Planet Foundation invited all partners in the Asia/Pacific region to participate in the field officer appreciation award. After a Foundation community vote, there are five grand prize winners and twelve honorable mentions. You will notice that all three of Whole Planet Foundation's partners in Vietnam received the top recognition!  This blog spotlights the stories from our microfinance partners in Vietnam, however these winners are recognized alongside Ms. Elisabeth Kaisamy from South Pacific Business Development Fiji and Ms. Mimkosha Kumari Shahi from Nirdhan Utthan Laghubitta Bittiya Sanstha in Nepal who are also grand prize winners.
Featuring Field Officers from Whole Planet Foundation Partners in Vietnam
Ms. Lo Thi Thanh from Anh Chi Em 
One of the top winners from this edition was Ms. Lo Thi Thanh from Anh Chi Em (ACE) in Vietnam. According to her testimonial, she faced many personal difficulties. However, she benefited from a microloan from ACE and decided to become a field officer for ACE and bring this same opportunity to other women in her community. "I would like to show that the people like me can have a better life and job opportunities by just trying to work hard, eager to learn and be energetic." To that end, Ms. Lo Thi Thanh even took an agriculture course so that she could better counsel her borrowers, the majority of whom borrow for agriculture purposes. In the photo above, she is conducting a training with ACE members.
ACE is based in Dien Bien where they work with several ethnic minority populations in this mountainous district. ACE is a program of the French NGO, Entrepreneurs du Monde, who Whole Planet Foundation partners with in several countries globally. Their programs are characterized by their "credit plus" approach to microfinance, combining loans with financial literacy and livelihood trainings. With this approach, ACE serves over 4,500 active borrowers with average loan sizes of about $318. Whole Planet Foundation first partnered with ACE in 2018 and to date has provided $100,000 in funds. With the Field Officer prize, ACE will split the amount between Ms. Lo Thi Thanh, the two runner up staff, the staff who nominated her, the social fund for ACE's beneficiaries and the staff solidarity fund.
Ms. Thuy An Ngo from Mekong Plus
While ACE works in the Northwest part of the country, Mekong Plus is an NGO with a credit program that works in Southern Vietnam through two local partners. Anh Duong works south of HCMC while Thien Chi works north of HCMC. The approach of Mekong Plus is to provide an introductory interest-free loan for two cycles while the staff track progress and support the development of income generating activities. Once established, the members can shift to a very low interest loan or graduate from the program all together, which enables new participants to take their place. With this approach, Mekong plus serves 6,400 members with average loan sizes of about $114. Whole Planet Foundation first partnered with Mekong Plus in 2016 and to date has provided $300,000 in funds.
This year's nominee from Mekong Plus is Ms. Thuy An Ngo. Like Ms. Lo Thi Thanh, Ms. Thuy An Ngo has focused on agriculture to help her clients to develop their business. In her client's words, "Thanks to Ms. An, my wife and I know how to grow three crops of vegetables without applying chemical fertilizers as well as prevent the vegetables from having disease. After 5 months, I made a profit and we are very excited. So, my family will continue to implement this as well as share with my relatives and my neighbors." With the prize, Mekong Plus will split the funds between Ms. Thuy An Ngo and three particularly difficult cases of Mekong Plus members who need funds for medical bills, a wheelchair and an electricity connection.
Ms. Thi Thanh Nguyen from Tinh Thuong Microfinance
A third top winner from Vietnam is Ms. Thi Thanh Nguyen who has been working for Tinh Thuong Microfinance (TYM) for 12 years. According to TYM, she is well loved and trusted by her clients with 100% loan repayment rate and she has mobilized the highest savings balance in the organization. In several cases, she has donated her own money and mobilized community resources to support clients in particularly difficult situations of illness and poverty. In one situation, Ms. Thi Thanh Nguyen wrote an article that was shared on social networks to collect donations for an elderly client who faced health problems at the same time as family challenges.
TYM is a licensed Microfinance Organization, as such they have authority from the State Bank to not only disburse loans, but also to collect savings at center meetings. Based in Hanoi, TYM's network extends throughout Northeastern and into Central Vietnam. A program of the Vietnamese Women's Union, TYM can work through the local branches of this organization in order to work closely and support their members. With this approach, TYM serves approximately 104k borrowers with average loan sizes of about $725. Whole Planet Foundation first partnered with TYM in 2011 and to date has provided over $1.6 million in funds. With the prize, TYM will split the funds between Ms. Thi Thanh Nguyen and her branch office.
Looking at the three stories of these top Field Officers from Whole Planet Foundation's Vietnam partners highlights the dedication, technical expertise and strong client relationships that make these programs such a success. It also highlights the different types of organizations which can leverage microcredit throughout communities in Vietnam. Congratulations to all the nominated field officers!
Learn more about Whole Planet Foundation field officers and initatives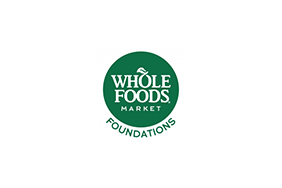 Whole Foods Market Foundations