Published 03-04-20
Submitted by IWG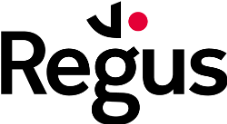 There's a new and unlikely weapon in the fight against climate change – flexible working. As co-working spaces are increasingly located outside of major city centers and business districts, lengthy and environmentally-damaging commutes are becoming a thing of the past.
In fact, as the growth of flexible-working explodes in areas outside of major cities, new research reveals that, by 2029, 'outer city' office spaces will reduce carbon emissions by the equivalent of 1,280 transatlantic flights between London and New York each year. That's 2,560,000 metric tons of carbon stopped from entering the atmosphere annually, just by working nearer to home.
The Suburban Economic Study, commissioned by Regus and conducted by independent economists, projected the environmental benefits of locating flexible workspaces in smaller towns, cities and suburban areas between now and 2029.
What a difference a center makes
By allowing people to work closer to home, a local office space will save workers an average of 7,416 hours per year in reduced commuting times, equating to a reduction of 118 metric tons of carbon emissions per center, per year.
In the U.S., where commuting times can be among the longest, this reduction increases to 208 metric tons per year. Access to a local office space in the U.S. is expected to save up to 908 days (or 21,783 hours per year), of which 454 days (or 10,892 hours) are assumed to be used for personal purposes, the most time of any of the 19 countries analyzed in the study.
In emerging markets, such as in India, the carbon saving may be smaller – a reduction of 54 metric tons of carbon emissions per year. However, its polluted cities, like Delhi where pollution routinely reaches hazardous levels, could still see a significant impact on air quality.
The report also revealed those moving from flexible working at home to a co-working space will be doing their bit for the environment. That's because it's likely to be more energy efficient to heat and light a shared space than a home for one solitary worker.
Darin Harris, CEO of North America for IWG, Regus' parent company, said: "Commuting can be uncomfortable, unpleasant, and incredibly time-consuming. It is also a huge source of global pollution. In an age where every business and individual have a responsibility for their environmental impact in the world, commuting into major cities looks to be a changing trend."
Business benefits
The rise in local working is largely driven by big companies adopting flexible working policies; moving away from relying on a single, central HQ and instead basing employees outside of the major metropolitan hubs in flex spaces.
The study also revealed the economic benefits of these suburban spaces and found the 'flex economy' could contribute over $127 billion to local economies in the next decade and could generate over $28 million in Gross Value Added (GVA) each year in the U.S., the largest of any country analyzed in the study. On average, 161 new jobs can be created in U.S. locations that contain a flexible workspace, higher than the global average of 121 new jobs 
To download the full report visit www.regus.com/suburban-economic-survey 
[ENDS]
RELEASE NOTES
The Regus study analysed the socio-economic impact of flexible working in 19 countries: Australia, Austria, Belgium, Brazil, Canada, China, France, Germany, India, Italy, Japan, Netherlands, New Zealand, the Philippines, South Africa, Spain, Switzerland, the United Kingdom and the United States.
ABOUT REGUS
First established in 1989, Regus is one of the original pioneers of flexible workspace, helping businesses choose a way of working that's best for their people.
Now spanning the globe with over 3,000 locations, Regus' global network of bright, inspiring workspaces allows modern businesses to work where, when and how they want, in a more agile way. Regus provides businesses with the flexibility to grow without risk or commitment, and attracts a diverse network of 2.5 million people, from entrepreneurs and SMEs to multi-national blue-chip companies.
Regus is an operating brand of IWG plc: the holding group for a number of leading workspace providers. Other brands in the IWG portfolio include Spaces, HQ, No18 and Signature by Regus. 
Contact details:
Lou Petrella
Email: Lou.Petrella@bcw-global.com
Tel: 646.965.3884
Editor's Note: The images within this document are for illustrative purposes only and should not be used for reproduction. If high resolution copies are not attached with the document, please contact us using the above details for copies.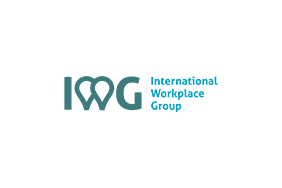 IWG
IWG
IWG, International Workplace Group IWG believes that business success is underpinned by the effectiveness and happiness of its people. So they made it their mission to help millions of people have a great day at work - every day. IWG has drawn upon its 30-year heritage in flexible workspace to create a world-leading commercial real estate platform. Its portfolio of operating brands, including Regus, Spaces, Signature by Regus, HQ and No18, offers an unrivaled level of choice for businesses of all sizes and budgets. With over one million workspaces and a presence in hundreds of countries, cities, towns, and transport hubs worldwide, IWG has the world's largest network of flexible workspaces and a full suite of business support services to enable people to focus on their core business and enjoy a great day at work. www.iwgplc.com
More from IWG