Published 03-03-20
Submitted by Edison International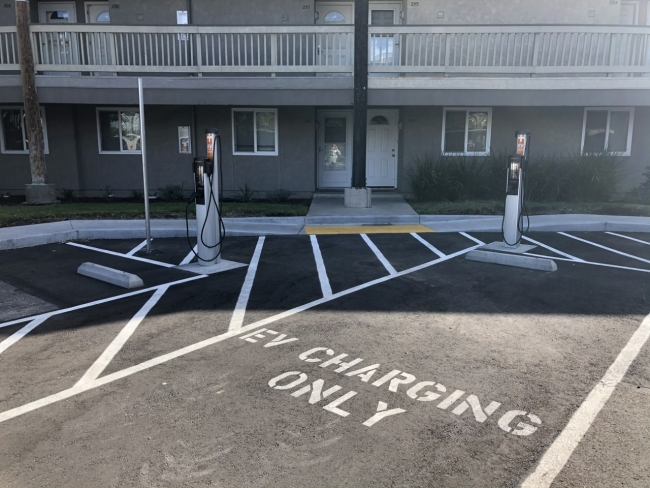 By Julia Roether, Energized by Edison Writer
Robert Bromber looks forward to the day when his very own ID Buzz, Volkswagen's all-electric microbus, is parked and charging outside his condo in Port Hueneme. He won't have to wait too long. The newest version of the iconic VW bus is expected to be available in 2022. And, the charging stations are already available at his Surfside I complex.
As part of an effort to modernize the 1970s condominium complex, the homeowners association recently installed 10 charging stations with the help of Southern California Edison's Charge Ready pilot program.
"We are really happy with the charging stations. In addition to modernizing the complex, they help us be good environmental stewards," said Bromber, Surfside's homeowners association vice president and unofficial advocate for new technology.
Through Charge Ready, SCE installs, maintains and covers installation costs for charging infrastructure at locations where people park for long periods, such as workplaces, entertainment complexes and condos and apartments. Program participants own, operate and maintain the charging stations. The program also provides rebates toward the purchase of charging stations for some customers.
Before Surfside installed its charging stations, there was one charger in the city. EV drivers would line up at the port to use it.
The addition of the Surfside charging stations has proved to be popular. Only a few months since their installation, EV ownership in the complex has doubled. The association has also started receiving requests from other EV owners who aren't residents and want to plug-in to the chargers. For the foreseeable future, the chargers will be available only to residents.
The process of getting the chargers wasn't all smooth sailing, though. Residents had to first be assured that there wouldn't be a negative financial impact.
"Charge Ready was key to making it possible to install the chargers. Without the program, the association wouldn't have been able to justify the expenditure," said Bromber. "We could also show that the charging stations would increase property values."
"Don't hesitate," that's the advice he has for other condo associations or apartment building owners thinking about installing charging stations.
"Having convenient and easy access to charging is one of the main barriers to going electric that customers identify when asked what would stop them from purchasing or leasing an EV," said Katie Sloan, SCE's director of eMobility and Building Electrification. "That's one of the reasons we are actively working to increase the number of charging stations at apartments and condos like Surfside I."
To help break down this EV adoption barrier, SCE filed a plan to expand Charge Ready with the California Public Utilities Commission to install about 48,000 charging stations in its service area.
Through Charge Ready, the utility has partnered with businesses, local governments and other organizations to add more than 1,300 EV chargers at more than 80 sites where drivers park for long periods, including apartments and condos.
Transportation contributes to almost half of the state's greenhouse gas emissions. One of the findings of SCE's recent analysis, Pathway 2045, of how the state can meet its clean energy and carbon neutrality goals is that 75% or 26 million of the cars on California's roads will need to be electric by 2045.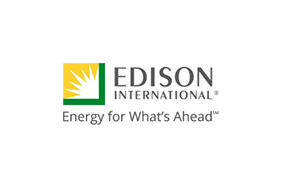 Edison International
Edison International
Edison International (NYSE:EIX), through its subsidiaries, is a generator and distributor of electric power and an investor in energy services and technologies, including renewable energy. Headquartered in Rosemead, Calif., Edison International is the parent company of Southern California Edison, one of the nation's largest electric utilities.
More from Edison International