Published 03-02-20
Submitted by Discovery Education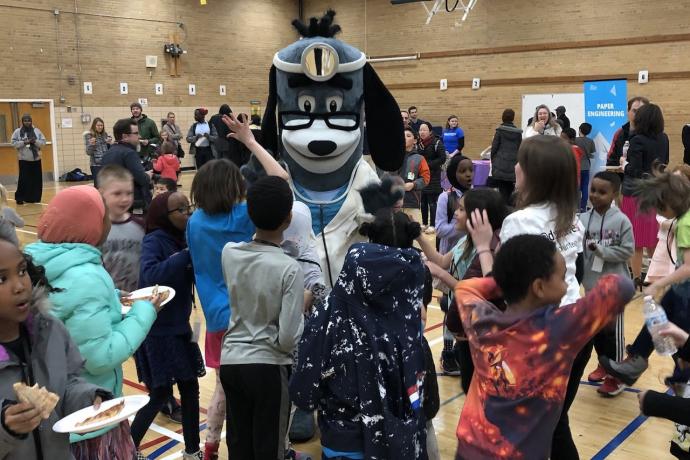 Science. Technology. Engineering. Math. The building blocks of our world and today's childhood education. Even with the big focus, STEM can still be intimidating for students, teachers, and families alike. To encourage exploration and build STEM curiosity in communities, Discovery Education and its partners host STEM Community Nights across the country. These special events feature fun, hands-on activities for learners of all ages and support the creation of STEM culture in local communities.  
On February 26, UnitedHealthcare and Discovery Education hosted a STEM Community Night with Hopkins Public Schools in Hopkins, Minnesota. The event, hosted at Eisenhower Elementary, demonstrated how educators, students, and the local community collaborate to inspire the next generation of innovators. Ten hands-on activity stations encouraged community collaboration while igniting students' curiosity. Throughout the night, more than 200 participants discovered how a culture of STEM promotes problem-solving and collaboration, and success in education, careers, and life
Through experimentation and play, students had the opportunity to practice problem-solving, collaboration, communication, and creativity. The stations included everything from making their own bubble solution to using air pressure to build a paper straw rocket. Employee volunteers from UnitedHealthcare were directly engaged with students throughout the event and families took home basil-growing kits from their featured booth, The Science of Cooking.  
Why Minnesota and UnitedHealthcare? UnitedHealthcare provided a three-year, $450,000 grant to Discovery Education to deliver access to Discovery Education Experience—a dynamic and curated collection of on-demand, standards-aligned K-12 curriculum resources customizable to the needs of educators and students—in seventy schools across the Twin Cities metro area. Support from UnitedHealthcare is making great schools even better. As an award-winning school district, Hopkins has a long tradition of excellence in every school for each student. Together, Hopkins, UnitedHealthcare, and Discovery Education are immersing schools and families in STEM and illuminating the positive impacts of STEM-thinking on communities.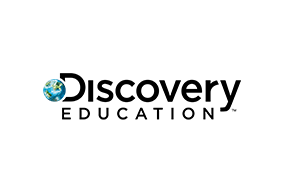 Discovery Education
Discovery Education
Discovery Education is the global leader in standards-aligned digital curriculum resources, engaging content, and professional learning for K-12 classrooms. Through its award-winning digital textbooks, multimedia resources, and the largest professional learning network of its kind, Discovery Education is transforming teaching and learning, creating immersive STEM experiences, and improving academic achievement around the globe. Discovery Education currently serves approximately 4.5 million educators and 45 million students worldwide, and its resources are accessed in over 140 countries and territories. Inspired by the global media company Discovery, Inc., Discovery Education partners with districts, states, and like-minded organizations to empower teachers with customized solutions that support the success of all learners. Explore the future of education at www.discoveryeducation.com.
More from Discovery Education