Published 03-02-20
Submitted by NortonLifeLock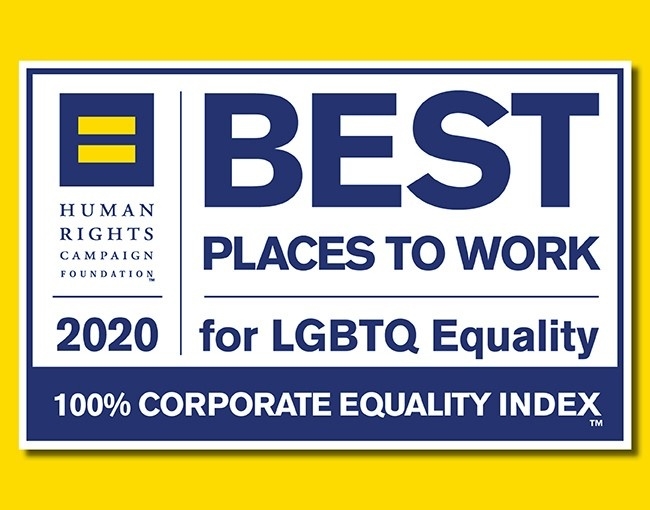 NortonLifeLock Blog | Corporate Responsibility
NortonLifeLock scored 100 on Human Rights Campaign's Corporate Equality Index. Jaime Barclay, Director of Corporate Responsibility sat down with Cass Averill, Global Program Manager in the Office of Diversity, Equity & Inclusion to talk more about what this means for the company.
Jaime Barclay: Diversity, inclusion, and equity are topics we care a lot about in Corporate Responsibility. We see supporting anti-discrimination efforts as key to being a responsible citizen and Symantec had a long history of contributing to organizations that advocate for LGBTQ+ equality and to using the company's voice to stand up for equality. As examples, Symantec partnered with the Human Rights Campaign to advocate for marriage equality, denounce the Bathroom Bill and support the Equality Act.
Obviously, this is also a big focus of your work Cass. To start, can you tell me about the Human Rights Campaign (HRC) Foundation's Corporate Equality Index (CEI)?
Cass Averill: The Human Rights Campaign is America's largest civil rights organization working to achieve equality for the lesbian, gay, bisexual, transgender, and queer (LGBTQ+) communities. The CEI they release each year is a national benchmarking tool on corporate support of LGBTQ+ employees. HRC first launched the CEI in 2002, and since then it has helped inform the public on the policies, benefits, and practices of global employers in regard to LGBTQ+ inclusion and equality.
JB: How important is this benchmark – or rather what impact has the CEI had?
CA: The report is incredibly important and has been the catalyst for wide-scale adoption of inclusive LGBTQ-specific practices and policies in over 1,000 companies from nearly every industry and sector in the United States.
JB: Is this NortonLifeLock's first time on the CEI? How do companies get listed in the report?
CA: While this is officially NortonLifeLock's inaugural listing, it's the 12th year that the diversity and inclusion work started by Symantec has been recognized. Businesses are scored on three key pillars: non-discrimination policies; equitable benefits for LGBTQ workers and their families; and supporting an inclusive culture and corporate social responsibility.
JB: NortonLifeLock again scored 100 - what does this mean?
CA: I'm really proud and excited that we've again received a perfect score of 100. What this means is that businesses like NortonLifeLock that scored 100 do the following:
Ensure full spousal and partner health care coverage parity;

Affirm coverage for transition-related care and eliminating all so-called "transgender exclusions" from plans; and,

Ensure full LGBTQ+ inclusion in diverse supply chain programs.
For our employees, this means NortonLifeLock is continuing to honor the policies set by Symantec and is committed to equality for all our employees, regardless of how they identify themselves.
JB: Can you tell me what this looks like on the ground at NortonLifeLock?
CA: At NortonLifeLock, we say 'everyone has a voice', and we work hard to make sure this is the case across the company. In addition to supporting diversity and inclusion because it's the right thing to do, we've seen management champion this work because diverse points of view help us make better business decisions. We need to make products and services that meet the needs of a broad spectrum of people worldwide. To do this well, we need teams with different backgrounds and perspectives to help us understand our customers better, respond to new trends more rapidly, and lead new trends of our own.
We are striving to create a work environment that enables our employees to be their authentic selves. We do this by making sure every employee is respected and encouraged to thrive and these tenets are built into our policies and guidelines. It means every decision across the company starts from a place of inclusion.
JB: Congratulations to your team (and to all of us!) for this honor and thanks for sitting down with me today. Is there anything else you'd like to leave readers with?
CA: I want to encourage every company out there to make these same commitments. If you need a place to start, you can find out more about our Diversity, Equity, and Inclusion work on our website and read HRC's full CEI report here.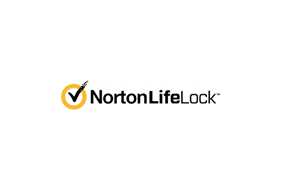 NortonLifeLock
NortonLifeLock
NortonLifeLock Inc. (NASDAQ: NLOK) is a global leader in consumer Cyber Safety. We are dedicated to helping secure the devices, identities, online privacy, and home and family needs of nearly 50 million consumers, providing them with a trusted ally in a complex digital world.
More from NortonLifeLock