Published 02-27-20
Submitted by Walgreens Boots Alliance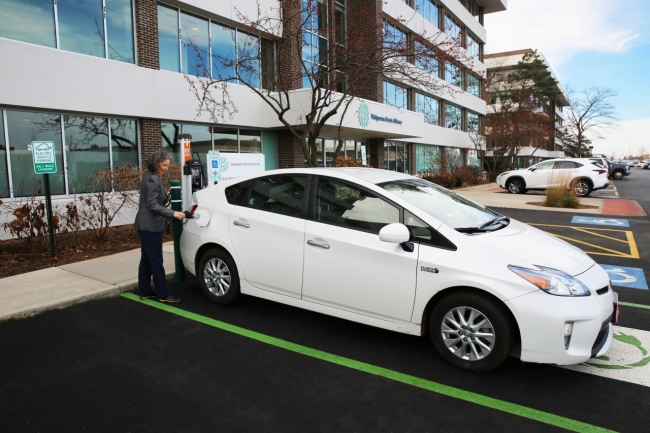 Walgreens and Boots UK expanded electric vehicle charging stations for employees in fiscal 2019 as part of WBA™s commitment to reducing emissions
Walgreens Boots Alliance (WBA) received a score of B on its most recent submission to global non-profit CDP, reflecting the company's strong commitment to corporate transparency and action on climate change. The B score places WBA in CDP's "management" level, showing progress toward environmental stewardship. The submission covered fiscal 2018, the 12 months ended August 31, 2018.
Designed to harness the competitive spirit of business to raise ambition and spur action on corporate climate action, CDP scores thousands of companies that disclose climate data through its platform each year at the request of their corporate customers and investors.
WBA is proud of numerous initiatives to reduce emissions and manage energy use, including investment in energy efficient lighting, heating, ventilation and air conditioning units and refrigerators, engaging and educating employees around energy consumption, investing in photovoltaic systems and participating in demand-response curtailment programs during peak periods. Read more about it in the WBA 2019 Corporate Social Responsibility Report.
"At WBA we are committed to working to reduce emissions across all of our businesses across the world to help mitigate global warming and address the urgent threat of climate change. Our two largest businesses, Walgreens and Boots UK, invested more than $169 million in energy efficiency in fiscal 2019," said WBA Vice President for Corporate Social Responsibility Richard Ellis.
WBA emissions from energy, excluding acquired Rite Aid stores in the U.S., decreased by 7 percent in fiscal 2019 compared with the previous year. This was driven mainly by continued energy efficiency investment in the U.S. and the UK.
WBA's climate change score, along with those of thousands of other companies, is available on CDP's website at https://www.cdp.net/en/companies/companies-scores.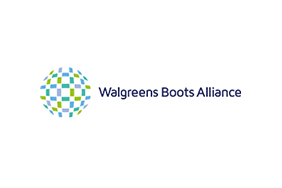 Walgreens Boots Alliance