Published 02-26-20
Submitted by Kimberly-Clark Corporation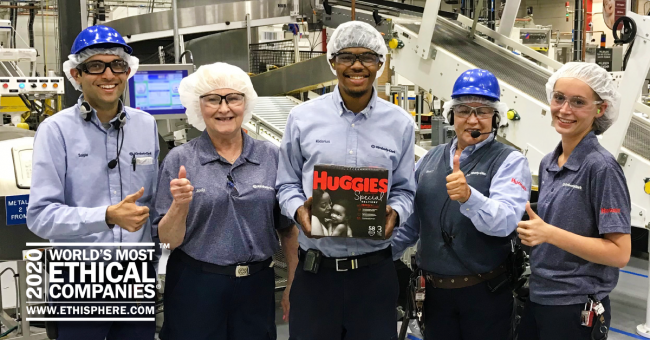 Kimberly-Clark has been named by Ethisphere, a global leader in defining and advancing the standards of ethical business practices, as one of the 2020 World's Most Ethical Companies.
"At Kimberly-Clark, we are inspired to make lives better for people all around the world," said Jeff Melucci, Kimberly-Clark's General Counsel. "Being named to this list reflects the commitment of our global employees to our values of accountability and authenticity."
Grounded in Ethisphere's proprietary Ethics Quotient®, the World's Most Ethical Companies assessment process includes more than 200 questions on culture, environmental and social practices, ethics and compliance activities, governance, diversity and initiatives to support a strong value chain. The process serves as an operating framework to capture and codify the leading practices of organizations across industries and around the globe.
"We take pride in conducting business with the highest ethics and an unwavering commitment to doing the right thing in all that we do," said Kurt Drake, Kimberly-Clark's Chief Ethics & Compliance Officer. "Our high expectations for compliance allow us to earn the continued trust of our customers, consumers and shareholders."
Kimberly-Clark is recognized as one of the World's Most Ethical Companies for the fifth time and is one of only 3 honorees in the Consumer Products industry. In 2020, Ethisphere recognized 132 honorees spanning 21 countries and 51 industries.
"Congratulations to everyone at Kimberly-Clark for earning this recognition," said Ethisphere's Chief Executive Officer, Timothy Erblich. "This is a moment to acknowledge the leaders working to advance corporate cultures defined by integrity and affirm those companies contributing to broader societal imperatives and the greater good."
The full list of the 2020 World's Most Ethical Companies can be found at: https://www.worldsmostethicalcompanies.com/honorees.
Learn more about Kimberly-Clark's commitment to ethics and compliance at: https://www.kimberly-clark.com/responsibility/ethics-governance.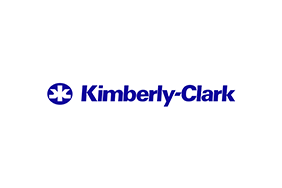 Kimberly-Clark Corporation
Kimberly-Clark Corporation
Kimberly-Clark Corporation and its well-known global brands are an indispensable part of life for people in more than 175 countries. Every day, nearly a quarter of the world's population trust K-C's brands and the solutions they provide to enhance their health, hygiene and well-being. With brands such as Kleenex, Scott, Huggies, Pull-Ups, Kotex and Depend, Kimberly-Clark holds No. 1 or No. 2 share positions in 80 countries. To keep up with the latest K-C news and to learn more about the Company's 143-year history of innovation, visit Kimberly-Clark Sustainability or follow us on Facebook or Twitter.
More from Kimberly-Clark Corporation