Published 02-26-20
Submitted by UPS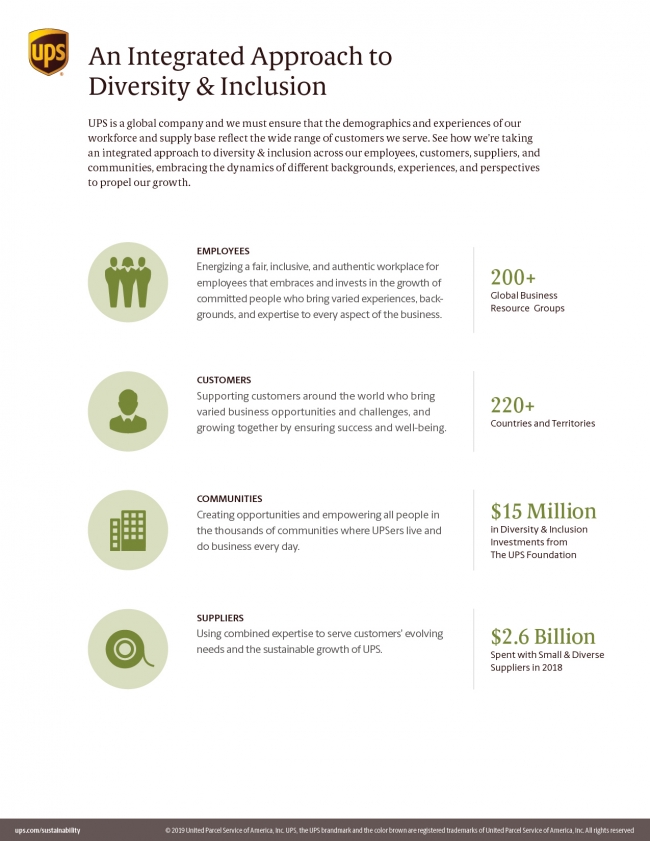 UPS is a global company—and is becoming even more so as much of the world's economic and population growth continues to occur in emerging markets. We must ensure that the demographics and experiences of our workforce and supply base reflect the wide range of customers we serve. These are among the reasons that UPS views diversity and inclusion as a top business priority. We have the potential to do more and be more by integrating often disparate efforts into a well-coordinated strategy that leverages people and resources across a complex global organization. By cultivating a diverse and inclusive environment, we can increase talent engagement, foster innovation, enhance customer service, and ultimately drive better financial performance.
See how we're taking an integrated approach to diversity across our key stakeholder groups of employees, customers, suppliers, and communities, embracing the dynamics of different backgrounds, experiences, and perspectives to propel our growth.
This infographic is from the 2018 Interactive UPS Sustainability Progress Report: Creating Our Tomorrow, Sustainably. Visit ups.com/sustainability to see the full Report, GRI Content Index, and other stories of innovation.
Download the attached file(s):
UPS_Infographic_PR_DI.pdf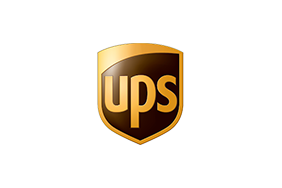 UPS
UPS
UPS is a global leader in logistics, offering a broad range of solutions including transporting packages and freight; facilitating international trade, and deploying advanced technology to more efficiently manage the world of business. Headquartered in Atlanta, UPS serves 10.6 million customers daily in more than 220 countries and territories worldwide.
For more information, please visit UPS.com or the company's Sustainability website, ups.com/sustainability. View and subscribe to UPS Horizons, our sustainability newsletter, by visiting ups.com/sustainabilitynewsletter.
More from UPS