Published 02-26-20
Submitted by JetBlue Airways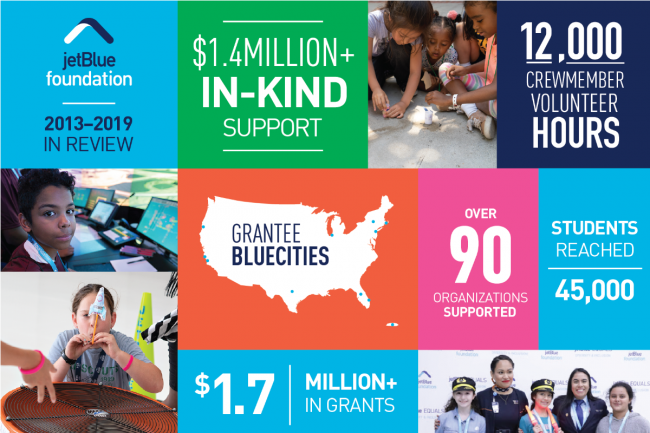 Inspiring the future of aviation is a responsibility that the JetBlue Foundation takes very seriously. No other airline has gone on record to solely focus on supporting aviation education. Our goal is to increase access to this industry we love so much.
Many students are often not exposed to the endless possibilities available within aviation. For example, African Americans, Asians and Hispanics/Latinos collectively make up just 13.7% of U.S. aircraft pilots and flight engineers. To raise awareness among those traditionally underrepresented in the aviation field, we work with a variety of partners who are helping to add more diversity.
Last summer we partnered with the Organization of Black Aerospace Professionals (OBAP) to introduce aviation to students of color ages 14-18. Through the OBAP Aviation Career Expedition (ACE) Academy, we brought the program to more than 150 students in New York; Fort Lauderdale;  Long Beach, CA; Orlando; Boston; San Juan Puerto Rico; and the US Virgin Islands. Students participated in hands-on activities and had the opportunity to learn directly from JetBlue pilots and other aviation professionals.
See Some of Our Partners in Action!
On November 8, JetBlue Foundation Ambassadors participated in two events with some of our grantee partners to commemorate National STEM Day.
National STEM Day is a day focused on inspiring young people to explore and pursue careers in science, technology, engineering and math (STEM). At JetBlue's New York City Support Center, we hosted students and professors from InterAmerican University of Puerto Rico Bayamón for a career day program. Attendees learned about the various aspects of JetBlue's operations.
Additionally, JetBlue Foundation grantee – Aviation High School hosted a "Sky Blue" day. This included JetBlue Tech Ops crewmember volunteers as well as JetBlue Foundation Ambassadors who spoke at a student-led career panel in partnership with the schools Women in Aviation Chapter. More than 40 students participated.
Making Space for Girls - Lower Eastside Girls Club
Consistent with our mission to inspire a love of aviation, the Lower Eastside Girls Club's mission is to connect girls and young women to healthy and successful futures. Currently, less than 7% of pilots and only 4% of flight engineers are women. Through organizations like the Girls Club, girls and young women have the opportunity to explore the world of STEM and challenge themselves to reach for the stars and make space for women in space. In 2019, the JetBlue Foundation supported the Geek Girls STEM program and the NASA Space Apps Challenge.
Reduce, Reuse, Recycle - Materials for the Arts
Materials for the Arts (MFTA) is the largest creative reuse center in New York City. Through field trips, in-school residencies and community programming, MFTA's Education Center empowers young people, teachers, and artists to create a healthier planet while engaging in "Creative Reuse." The JetBlue Foundation has partnered with MFTA on numerous initiatives. This year we donated 90 laptops and docking stations to MFTA in support of the arts and creating a healthier planet.
Grant Cycle
The JetBlue Foundation provides grants to qualified nonprofit and education organizations in the communities where JetBlue flies. To apply for a Spring 2020 grant, please visit jetbluefoundation.org/grants.
The JetBlue Foundation seeks out programs focusing on communities traditionally underrepresented in STEM and aviation fields including women, minority groups and veterans. Beyond just grants, the JetBlue Foundation provides in-kind support, mentoring, internships and more to make a difference for the next generation of aviators, dispatchers, aircraft mechanics and pilots. Over the past six years, the JetBlue Foundation has built ongoing relationships with more than 90 aviation and STEM-focused programs and provided over $1.7 million in grants to help these programs take off and soar.
The JetBlue Foundation is focused on supporting STEM and aviation-related education. To learn about the JetBlue Foundation's initiatives, please visit jetbluefoundation.org.​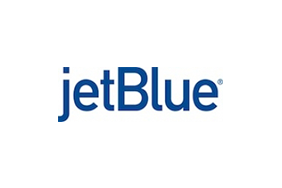 JetBlue Airways
JetBlue Airways
JetBlue is New York's Hometown Airline, and a leading carrier in Boston, Fort Lauderdale/Hollywood, Los Angeles (Long Beach), Orlando and San Juan. JetBlue carries more than 30 million customers a year to 87 cities in the U.S., Caribbean, and Latin America with an average of 825 daily flights. For more information please visit JetBlue.com.
More from JetBlue Airways