Published 02-26-20
Submitted by American Century Investments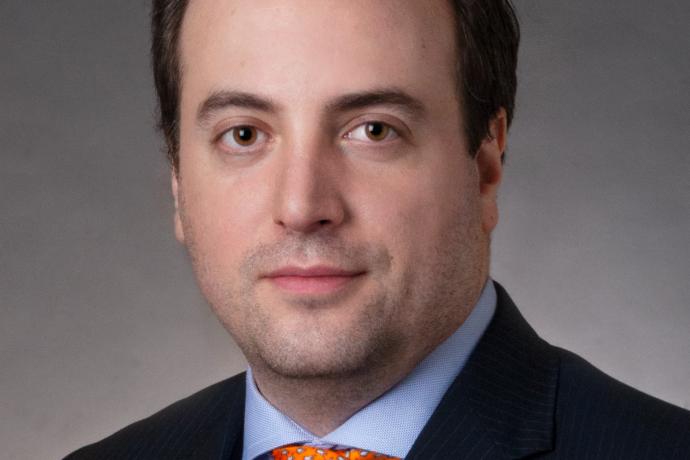 American Century Head of ESG Guillaume Mascotto
American Century Investments' Head of ESG and Investment Stewardship Guillaume Mascotto will participate in a panel on climate risk at the 15th Annual Rights & Responsibilities of Institutional Investors conference on March 5, 2020 in Amsterdam. Hosted by Institutional Investor and Kessler Topaz Meltzer & Check LLP, the one-day, invitation-only conference, focuses on how engaged investors and active shareholders representing public pensions, insurance funds and asset management firms are addressing their fiduciary obligations and engagement goals related to environment, social and governance (ESG) issues. 
American Century's Mascotto will serve on a panel titled "Is It the Investor's Job to Factor in Climate Risks?" Moderated by Aberdeen Standard Investments Global Head of Stewardship & ESG Euan Stirling, the panel will discuss the appropriate role and scope for investors, including their responsibilities when it comes to influencing change through portfolio decisions. Mascotto, the only representative of a United States-headquartered firm on the panel, will be joined by Asset Ideas|Portfolio Architecture Founder Fons Lute, AXA Investment Managers Head of ESG and Active Ownership Yo Takatsuki, Mercer Norway Chief Executive Officer Annabell Siem Mathiesen and UK Local Authority Pension Fund Investment Manager Bridget Uku.
"I'm honored to be participating in such an esteemed panel of experts on ESG, responsible investing and sustainable finance," said Mascotto. "American Century Investments views ESG issues, including climate change and water stress, as important inputs into fundamental analysis, which can help minimize downside risk or maximize upside potential. Our ultimate objective is to make better long-term investment decisions for our clients while supporting important gene-based research, a function of American Century's unique ownership model. Currently, more than 40 percent of our annual company dividends are directed to a non-profit medical research institute."
According to Mascotto, American Century's bottom-up analysis takes into account the impact and materiality of all potential risks to the firm's investments, including those flowing from ESG issues. Also, American Century has created proprietary tools to assess a portfolio's carbon footprint and analyze stranded assets scenarios.
American Century Investments is a leading global asset manager focused on delivering investment results and building long-term client relationships while supporting research that can improve human health and save lives. Founded in 1958, American Century Investments' 1,400 employees serve financial professionals, institutions, corporations and individual investors from offices in New York; London; Hong Kong; Frankfurt; Sydney; Los Angeles; Mountain View, Calif.; and Kansas City, Mo. Jonathan S. Thomas is president and chief executive officer, and Victor Zhang serves as chief investment officer. Delivering investment results to clients enables American Century Investments to distribute over 40 percent of its dividends to the Stowers Institute for Medical Research, a 500-person, non-profit basic biomedical research organization. The Institute owns more than 40 percent of American Century Investments and has received dividend payments of $1.6 billion since 2000. For more information about American Century Investments, visit americancentury.com.
# # #
Contact:          
Justin Emily Wills
(816) 340-4062
Media Line
(816) 340-7033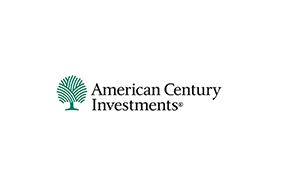 American Century Investments
American Century Investments
American Century Investments® is a global asset manager focused on delivering investment results and building long-term client relationships while supporting research that can improve health and save lives. It's how we and our clients together Prosper With Purpose.™
Every day people are increasingly focused on investing to make the world a better place for themselves, their families, their organizations and the world at large. It is possible to live a more meaningful and impactful life and give back something that's more valuable than money. When you invest with us, you can also invest in the future of others and have the potential to impact the lives of millions. That's possible because of the distinct relationship with the Stowers Institute for Medical Research, which owns more than 40% of American Century Investments. Our dividend payments provide ongoing financial support for the Institute's work of uncovering the causes, treatments and prevention of life-threatening diseases, like cancer. With responsible investing firmly rooted in our DNA, American Century's focus on ESG (Environment, Social, and Governance) factors is integral to our corporate citizenship and business model.
Together we can become a powerful force for good... it's like nothing you've seen before from an investment management firm.
More from American Century Investments