Published 02-25-20
Submitted by Bright Funds
Bright Funds announced today the expansion of its workplace giving platform to support employers of all sizes with Bright Funds Lite.  Bright Funds Lite supports small and midsize companies while leveraging the scale, security, and stability traditionally only available to enterprise clients.  Bright Funds Lite touts its speed to launch with ease of configuration, self service setup, and affordable pricing. 
Since Bright Funds launched in 2012, Bright Funds has worked with enterprises to support their giving programs. In support of those employers, the Bright Funds platform has evolved into a robust and comprehensive offering that employees count on day in and day out to stay connected with the local, national, and global causes that they care about. Bright Funds Lite takes the infrastructure, technology, and learnings from eight years of experience with powering successful programs and makes them available to small and midsize employers. With Bright Funds Lite, the millions of employees working for employers of all sizes can now give back to the communities in which they live and work through their employer.   
True to the Bright Funds mission of democratizing philanthropy through technology, Bright Funds Lite directly delivers on the mission by expanding the target employers for Bright Funds to include tens of thousands of small and midsize employers. Bright Funds CEO Srinagesh Vitthanala lays out how the launch of Bright Funds Lite delivers on the continued company vision, 
"We recognized that small and midsize businesses had no affordable options to offer workplace giving programs. We challenged ourselves to bring to market a lighter version of our Enterprise solution. Our result was to enable the employer to set up the platform and be able to power employee donations and volunteering within minutes. An employer can literally register and launch the program to their staff over a weekend.  Welcome to Bright Funds Lite." 
Rachel Nersesian, Head of Business Development, said Bright Funds Lite is key to helping employers hire, engage, and retain today's top talent in this competitive talent market,  
"Today's workers want to make a difference in what they do, and they seek out employers who are making a difference with their Corporate Social Responsibility programs. Workplace giving and volunteering has traditionally been a benefit only offered by large enterprises. In launching Bright Funds Lite, we are making this benefit available to small and midsize companies to add to their arsenal to attract and retain talent. We are thrilled to be able to make a difference for these workers and these employers." 
Bright Funds Lite is proud to be able to help tens of thousands of small and midsize employers support the philanthropic desires of their workforces. Lite creates a level playing field for employee hiring and retention, as well as creating the donation funnel to draw tens of millions of new charitable donations to support the over 1.8M charitable organizations on the Bright Funds network. 
For more details, visit https://www.brightfunds.org/ or email info@brightfunds.org. 
About Bright Funds
Bright Funds, founded in 2012, is a workplace philanthropy company headquartered in Oakland, California. Bright Funds partners with companies to provide a secure, global technology platform that supports employee giving, volunteerism, and grants management. Bright Funds is proud to power programs for employers of all sizes that value giving back to their communities - from large enterprises, to growing startups, to small businesses.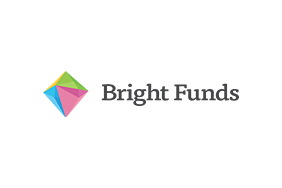 Bright Funds
Bright Funds
Bright Funds is built for a new generation of donors to bring delight and strategy to individual giving as well as workplace giving and matching programs.
More from Bright Funds