Published 02-24-20
Submitted by Whirlpool Corporation
Is the water in your home actually safe, given that water utility companies in the U.S. aren't required by law to monitor the water that specifically enters a building at its service line?
A study has found that the water quality of a home can differ in each room and change between seasons, challenging the assumption that the water in a public water system is the same as the water that passes through a building's plumbing at any time of the year.
"This study reveals that drinking water in the service line water is clearly not the same quality at your faucet," said Andrew Whelton, a Purdue University associate professor of civil engineering and environmental and ecological engineering. Researchers from Purdue, the University of Memphis and Michigan State University conducted the study, published in the journal Building and Environment.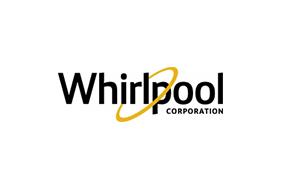 Whirlpool Corporation
Whirlpool Corporation
About Whirlpool Corporation: 
Whirlpool Corporation (NYSE: WHR) is committed to being the best global kitchen and laundry company, in constant pursuit of improving life at home. In an increasingly digital world, the company is driving purposeful innovation to meet the evolving needs of consumers through its iconic brand portfolio, including Whirlpool, KitchenAid, Maytag, Consul, Brastemp, Amana, Bauknecht, JennAir, Indesit and Yummly. In 2021, the company reported approximately $22 billion in annual sales, 69,000 employees and 54 manufacturing and technology research centers. Additional information about the company can be found at WhirlpoolCorp.com.
More from Whirlpool Corporation