Published 02-24-20
Submitted by Arrow Electronics, Inc.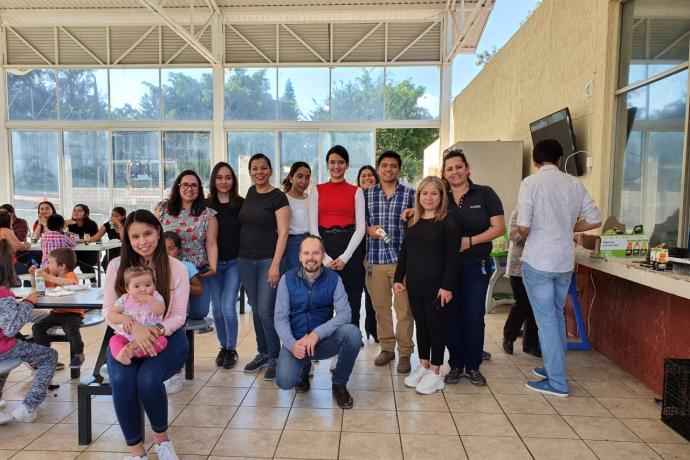 Employees in Arrow Electronics' Guadalajara, Mexico operations sponsored a donation drive for the REMAR Occidente Shelter that provides essential services for women and children. 
About 25 Arrow employees organized and supported the drive, which resulted in the donation of food, clothing and four laptops, benefitting 60 children. The employees delivered the supplies, installed the computers and hosted a party for the shelter's residents. 
REMAR is a non-governmental organization that operates 268 foster homes around the world. In Guadalajara, REMAR operates a home for women, children and adolescents. The organization also provides basic health and education services and support programs to the community.
Arrow believes that purposeful community engagement enriches employees' work experience and makes the company stronger. Arrow employees collaborate with local nonprofits around the world, extending the company's innovative culture into the broader community. 
About Arrow Electronics
Arrow Electronics (NYSE:ARW) guides innovation forward for over 175,000 leading technology manufacturers and service providers. With 2019 sales of $29 billion, Arrow develops technology solutions that improve business and daily life. Learn more at FiveYearsOut.com.

Arrow Electronics, Inc.
Arrow Electronics, Inc.
Arrow Electronics' Corporate Social Responsibility (CSR) program guides today's innovators to a better tomorrow. With our help, our partners will transform their ideas into real and influential achievements that will help people and the communities in which Arrow works.And just as technology touches all facets of our lives, we intend to foster new, cross-cutting collaborations between Arrow, CSR partners, customers and suppliers, so efforts yield astonishing and unforeseen results. Working together, we can make the world a better place — now and Five Years Out.
Learn more at www.fiveyearsout.com.
More from Arrow Electronics, Inc.