Published 02-24-20
Submitted by Freeport-McMoRan Inc.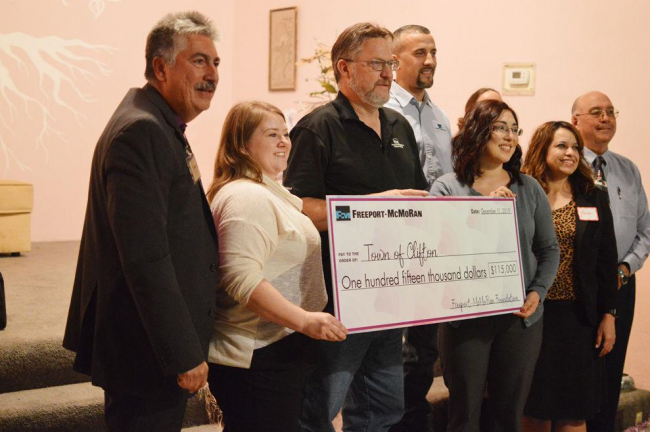 The Town of Clifton received $115,000 to revitalize underused properties in town. Photo by Ken Showers of the Copper Era.
The Greenlee County Community Investment Fund recently selected the recipients and awarded more than $160,000 in grants to local communities and non-profit organizations.
The Greenlee County CIF is overseen by a committee of community leaders assembled by the Freeport-McMoRan Community Partnership Panel, to identify and address community needs in health care, education, environment, economic development and transportation.
The CIF was established in 2011, as part of Freeport-McMoRan's goal to empower communities to develop and identify projects that would help ensure their self-sufficiency beyond the presence of Freeport-McMoRan operations. The Greenlee CIF has invested more than $2.5 million since its inception.
Here are the latest grant recipients:
The Greenlee County Noxious Weeds Control Program received $26,000 for technical training and equipment.

The Greenlee County Meals on Wheels received $23,000 to provide service to more clients.

Town of Clifton Beautification Abatement Program received $115,000 for revitalization of underused properties.

Duncan High School Welding Lab will receive a grant for career and technical training for high school students.
To learn more about how Freeport-McMoRan supports the communities in which it operates, please visit fcx.com.
Please see the 2018 Working Toward Sustainable Development Report for more information on all of the company's social, economic and environmental efforts.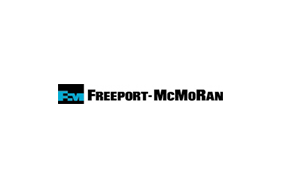 Freeport-McMoRan Inc.
Freeport-McMoRan Inc.
Freeport-McMoRan Inc. (FCX) is a leading international mining company with headquarters in Phoenix, Arizona. FCX operates large, long-lived, geographically diverse assets with significant proven and probable reserves of copper, gold and molybdenum. FCX is the world's largest publicly traded copper producer.
FCX has a strong commitment to safety performance, environmental management and the local communities where it operates. FCX is a founding member of the International Council on Mining and Metals (ICMM) and is committed to implementation of the ICMM Sustainable Development Framework.
More from Freeport-McMoRan Inc.