Published 02-20-20
Submitted by FedEx Corporation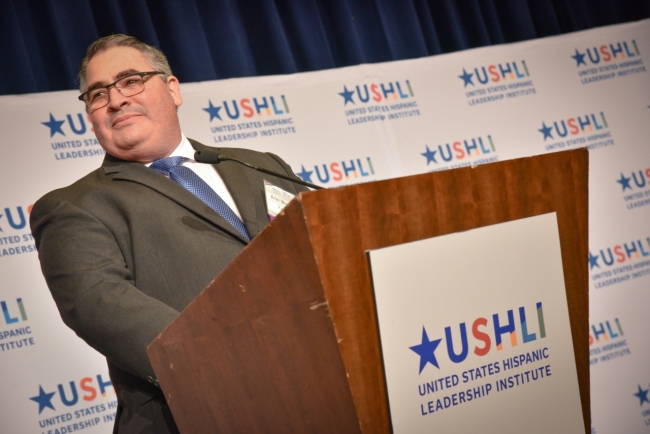 Ariel Mendez, Managing Director of Operations for FedEx Express delivers remarks at USHLI™s 37th National Conference in Chicago.
 USHLI is pleased to announce that FedEx will receive the CORPORATE VISIONARY AWARD at our 38th National Conference, which will be held February 20-23, 2020. The award will be presented at the Sheraton Grand Chicago, 301 E. North Water Street, at 7:00pm, Saturday, February 22 during our Hispanic Legends Award Dinner. 
This prestigious award is being presented to FedEx because of its extraordinary commitment to Diversity and Inclusion. At FedEx, over 50% of its U.S. workforce and 35.5% of its management team are minorities. Almost 25% of its diverse supplier spend went to minority-owned and women-owned businesses in 2018. It's generally accepted that Diversity and Inclusion is smart business practice. At FedEx, it's simply "the right thing to do."  
Dr. Juan Andrade, USHLI President, said "We are exceedingly pleased to have this opportunity to showcase FedEx's strong commitment to Diversity and Inclusion. Most corporations only talk the talk, if they say anything at all, about the importance of Diversity and Inclusion. FedEx does much more than talk the talk, but walks the walk as well. We are proud to honor FedEx with our Corporate Visionary Award and join the legion of organizations paying tribute to this corporation that is setting the standard for commitment to Diversity and Inclusion – for the right reason."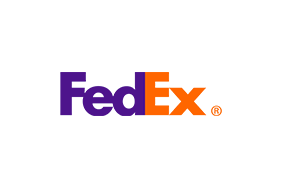 FedEx Corporation
FedEx Corporation
FedEx Corp. (NYSE: FDX) provides customers and businesses worldwide with a broad portfolio of transportation, e-commerce and business services. With annual revenue of $90 billion, the company offers integrated business solutions through operating companies competing collectively, operating collaboratively and innovating digitally under the respected FedEx brand. Consistently ranked among the world's most admired and trusted employers, FedEx inspires its more than 600,000 team members to remain focused on safety, the highest ethical and professional standards and the needs of their customers and communities. FedEx is committed to connecting people and possibilities around the world responsibly and resourcefully, with a goal to achieve carbon-neutral operations by 2040. To learn more, please visit about.fedex.com.
More from FedEx Corporation