Published 02-13-20
Submitted by Aramark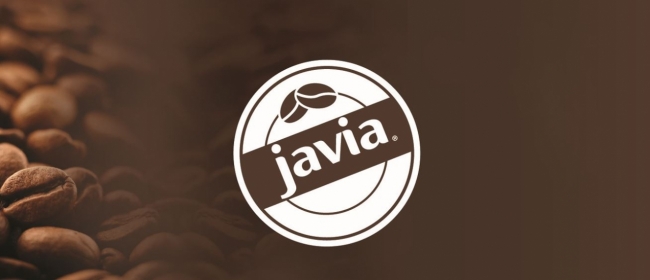 Each year, Aramark provides over one billion cups of coffee and 400 million cold drinks to workplaces around the country. This year, Aramark is donating a portion of sales from javia®, its private label coffee, and Reserve by javia, its new, premium line, to Boys & Girls Clubs of America.
Reserve by javia and javia coffees have been designated as a "Good Cause Coffee," where a portion of sales is donated to local non-profit organizations. Now in its fifth year, the "Good Cause Coffee" campaign has donated $500,000 to various community centers across the country.
Aramark became a corporate partner of Boys & Girls Clubs of America in 2019, and this year will focus the "Good Cause Coffee" dollars on supporting their mission of helping all youth achieve great futures. Boys & Girls Clubs of America, which had its beginnings in 1860, help keep kids and teens safe after school by providing a positive environment where they can learn, play and grow. The organization's goal is to enable all young people to reach their full potential as productive, caring, responsible citizens.
"We are so excited to be the beneficiary of Aramark's 'Good Cause Coffee' this year," said Chad Royal-Pascoe, National Vice President, Corporate and Cause Partnerships, at Boys & Girls Clubs of America. "These donations will help us reach more youth and give them access to the tools and resources they need to succeed in life. We are so thankful to Aramark and their commitment to great futures."
There are more than 4,600 Boys & Girls Clubs across the country that serve over 4.7 million young people. Many of Aramark employees volunteer at these Clubs through Aramark Building Community, the company's global volunteer and philanthropic program. Going forward, Aramark is exploring ways to work with the Boys & Girls Club, to integrate health and wellness and workforce programs – which are the focus of Aramark Building Community – into activities at the Clubs. 
"Our Refreshments team is pleased to offer a high quality, whole bean coffee program, with Reserve by javia, along with our traditional javia coffees. We're delighted to be able to energize not only workplaces, but also a very deserving cause," said Jim Frost, President of Aramark's Refreshment Services division. "As North America's leading office coffee provider, we've made it part of our mission and promise to give back to the local communities in which we live and work." 
Aramark's commitment to people is a core part of the company's sustainability plan, Be Well. Do Well., focused on positively impacting people and the planet. Aramark's people priority is to facilitate access to opportunities that will improve the well-being of the Company's employees, consumers, communities and people in its supply chain. Building on current work, Aramark continues to help people develop careers and livelihoods; access, choose and prepare healthy food; and grow communities, businesses and local economies. Aramark also offers various Fair Trade Certified™, Rainforest Alliance, Certified Organic and Shade Grown coffee brands that are committed to sustainability.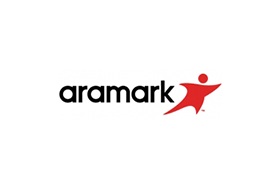 Aramark
Aramark
ARAMARK is a leader in professional services, providing award-winning food services, facilities management, and uniform and career apparel to health care institutions, universities and school districts, stadiums and arenas, parks and destinations and businesses around the world.
The company is recognized as one of the "World's Most Ethical Companies" by the Ethisphere Institute, one of the "World's Most Admired Companies" by FORTUNE magazine and one of America's Largest Private Companies by both FORTUNE and Forbes magazines.
ARAMARK seeks to responsibly address issues that matter to its clients, customers, employees and communities by focusing on employee advocacy, environmental stewardship, health and wellness, and community involvement. Headquartered in Philadelphia, ARAMARK has approximately 250,000 employees serving clients in 22 countries. Learn more at www.twitter.com/aramarknews.
More from Aramark