Published 02-12-20
Submitted by Arrow Electronics, Inc.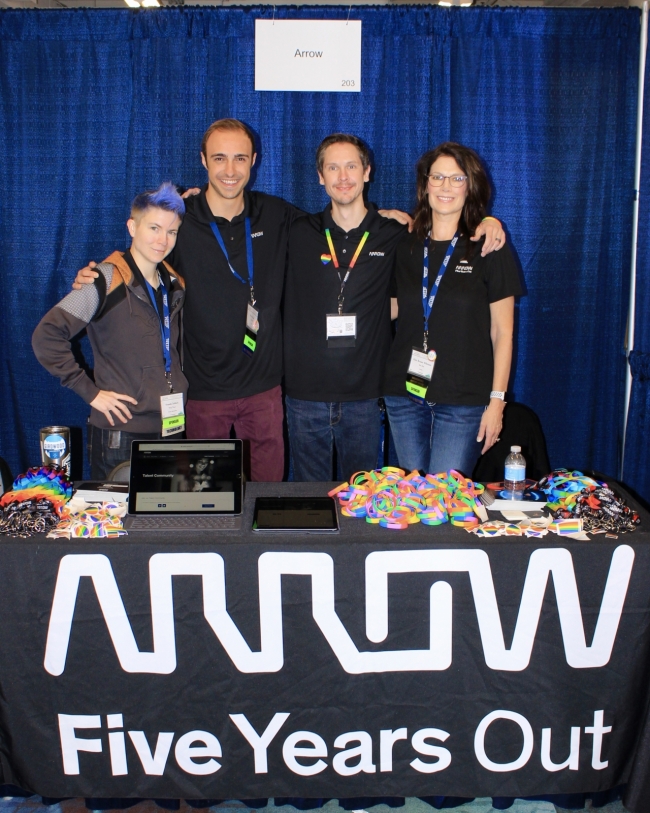 Arrow Electronics has achieved a 100 percent score on the 2020 Corporate Equality Index (CEI), the nation's premier benchmarking survey and report measuring corporate policies and practices related to LGBTQ+ workplace equality. It marks the second consecutive year that Arrow has received a perfect score on the annual survey by the Human Rights Campaign.
"Top marks in the Human Rights Campaign's Corporate Equality Index underscore Arrow's commitment to inclusion and diversity," said Gretchen Zech, Arrow's chief human resources officer. "We continue to work on creating an inclusive environment for employees who identify as LGBTQ+ and allies by enhancing workplace policies and practices that affirm and value the diversity of our global employee community." 
HRC President Alphonso David said the Corporate Equality Index has gained significant influence in the business community during the survey's 18-year history. This year, 1,059 U.S.-based companies were surveyed. 
"These companies know that protecting their LGBTQ+ employees and customers from discrimination is not just the right thing to do -- it is also the best business decision," David said.
Arrow's efforts in satisfying the annual survey's criteria earned the 100 percent ranking and the designation as a Best Place to Work for LGBTQ Equality.
Arrow has actively participated in the national leadership council of Out in STEM, which empowers LGBTQ+ people in STEM fields to succeed personally, academically, and professionally. Arrow's benefits policies are inclusive and supportive of transgender health. Non-discrimination policies explicitly prohibit discrimination based on gender, gender identity & expression and sexual orientation.
The CEI rates companies and top law firms on detailed criteria falling under five broad categories:
Non-discrimination policies
Employment benefits
Demonstrated organizational competency and accountability around LGBTQ diversity and inclusion
Public commitment to LGBTQ equality
Responsible citizenship
About Arrow Electronics
Arrow Electronics (NYSE:ARW) guides innovation forward for over 200,000 leading technology manufacturers and service providers. With 2018 sales of $30 billion, Arrow develops technology solutions that improve business and daily life. Learn more at fiveyearsout.com.
About Human Rights Campaign
The Human Rights Campaign Foundation is the educational arm of America's largest civil rights organization working to achieve equality for lesbian, gay, bisexual transgender and queer people. HRC envisions a world where LGBTQ people are embraced as full members of society at home, at work and in every community.

Arrow Electronics, Inc.
Arrow Electronics, Inc.
Arrow Electronics is a global provider of products, services and solutions to industrial and commercial users of electronic components and enterprise computing solutions. Arrow serves as a supply channel partner for more than 150,000 original equipment manufacturers, value-added resellers, contract manufacturers, and commercial customers through a global network. The company maintains over 300 sales facilities and 45 distribution and value-added centers, serving over 80 countries. Learn more at www.fiveyearsout.com.
More from Arrow Electronics, Inc.