Published 02-12-20
Submitted by Wells Fargo & Company
 Asian & Pacific Islander American (APIA) Scholars the nation's largest non-profit organization dedicated to the higher education needs of the APIA community, is ringing in the Lunar New Year with a $1.2 million grant from Wells Fargo.  APIA Scholars and Wells Fargo will be holding a media event and check presentation on Thursday, February 6 at the Chinese Culture Center in San Francisco to kick off Lunar New Year festivities, culminating in the largest celebration of Asian culture outside of Asia and San Francisco tradition – the Chinese New Year Parade on Saturday, February 8.
Since 2006, APIA Scholars and Wells Fargo have collaborated to support college access, and success for APIA students and their families through scholarships, financial education, mentorship, college preparation workshops, and development programs. To date, Wells Fargo has generously donated more than $8 million to APIA Scholars, impacting more than 2,100 scholars. Through their ongoing support, Wells Fargo is uplifting the financial health and well-being of future generations of APIA leaders in our community.
"From our early days in this great work, Wells Fargo has been a committed supporter of the organization, our Scholars, families, and the greater APIA community," said Noel Harmon, President and Executive Director of APIA Scholars. "As we enter the New Year and new decade, we look forward to the opportunities that are created through this collaboration for the next generation and beyond."
"As a founding supporter of APIA Scholars, over the last 13 years Wells Fargo is proud to have helped more than 2,100 students and family members across the country and in the U.S. Territories receive the support and resources they need to pursue their higher education goals," said Arati Randolph, Executive Vice President, Corporate Communications at Wells Fargo.  "Education and the opportunities that APIA Scholars provides are important. We're excited to ring in the Lunar New Year with this grant and a renewed commitment to their Arati is no longer a board member as of the end of 2019.organization, students and the Asian American communities and customers we serve."
For details about APIA Scholars' events and to learn more about our work, visit us at www.apiascholars.org. Also, follow APIA Scholars on Facebook, Instagram, Twitter, and LinkedIn.
About APIA Scholars
Based in Washington, D.C., the Asian & Pacific Islander American (APIA) Scholars is the nation's largest non-profit organization devoted to creating opportunities that provide access to higher education and resources that cultivate the academic, personal and professional success of Asian and Pacific Islander Americans (APIAs). These efforts include various development programs, college preparation workshops, and scholarship awards. Since 2003, APIA Scholars has distributed over $150 million in scholarships to deserving APIA students.  APIA Scholars manages three scholarship programs: the APIA Scholars General Scholarship, the APIA Scholars Asian American and Native American Pacific Islander – Serving Institutions (AANAPISI) Scholarship, and the Gates Millennium Scholars/Asian Pacific Islander Americans funded by the Bill & Melinda Gates Foundation.
About Wells Fargo
Wells Fargo & Company (NYSE: WFC) is a diversified, community-based financial services company with $1.9 trillion in assets. Wells Fargo's vision is to satisfy our customers' financial needs and help them succeed financially. Founded in 1852 and headquartered in San Francisco, Wells Fargo provides banking, investment and mortgage products and services, as well as consumer and commercial finance, through 7,500 locations, more than 13,000 ATMs, the internet (wellsfargo.com) and mobile banking, and has offices in 32 countries and territories to support customers who conduct business in the global economy. With approximately 261,000 team members, Wells Fargo serves one in three households in the United States. Wells Fargo & Company was ranked No. 29 on Fortune's 2019 rankings of America's largest corporations. News, insights and perspectives from Wells Fargo are also available at Wells Fargo Stories.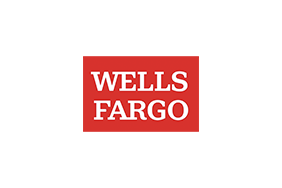 Wells Fargo & Company