Published 02-12-20
Submitted by SolarReviews
The continued growth of solar in the US has led to the evolution of various technologies, businesses, and legislation within the industry. As the solar sector continues this growth, ensuring that reliable information reaches consumers has become increasingly important.
For this reason, Solar-Estimate.org and its sister-site, SolarReviews.com, have put together a content advisory panel to elevate the caliber of their solar-focused content. These two websites have established themselves as top sources of consumer information in the solar industry, and in 2020, they are raising the bar with the addition of expert solar advisors. 
The initial advisors will be Catherine Kelso, Will White, Roger Williams, and Sarah Wilder, with plans to expand the panel in the future. All four are certified solar power experts with over 60 years of industry experience between them. Together, they will elevate the expertise the sites already offer and add an extra layer of authority that consumers can trust. Each advisor will write articles and offer editorial guidance to the content teams. Their combined insight will strengthen the quality of the content and educational materials for both websites. 
The panel brings a comprehensive understanding of the solar workforce, as each advisor has extensive experience working on both commercial and residential PV installation projects. All are NABCEP-certified PV Installation professionals, and their cumulative expertise includes, but is not limited to: 
Founding and leading major solar installation companies
Designing and approving both grid-tied and off-grid solar power systems
Implementing and managing residential and commercial solar installation projects
Performing maintenance on existing systems
Developing PV installation curriculums and establishing best practices for top organizations, including Solar Energy International (SEI)
Teaching PV installation classes in both corporate and academic settings, in online and in-person formats 
The advisors have worked in various solar hubs throughout the US - from Southern California to Rhode Island - bringing valuable insight into regional and state-specific solar industry practices. The panel's background in training and management will enable both sites to create content that is helpful for solar professionals and consumers alike. "Solar is wonderful in so many ways," said Sarah Wilder. "Not only can it offset high electricity costs and cut carbon emissions, but it also provides meaningful work that can change lives. Anything I can do to help train this new generation of solar workers is so inspiring!"
Purchasing and installing solar can be a complicated process and it's different for every customer. Solar-Estimate and SolarReviews are bridging the gap between consumers and installers by presenting all of the relevant information needed to facilitate the best match for both parties. The decades of knowledge and experience that the advisors bring to the table will enable both sites to offer more thorough, high-quality content, which will streamline the solar purchasing process for any customers looking to install solar.   
Solar-Estimate.org is home to the most thorough and rigorously tested home solar calculator today, serving over 2.7 million unique visitors each year. Established as the first free web-based solar cost and savings estimator in America, Solar-Estimate uses AI modeling, machine learning, and professional-grade solar design software to streamline the process of going solar. Anyone can determine the actual cost, energy production, payback time, and long-term savings from a solar installation for their home.
#       #       #
Philip Hoover, Communications
Solar-Estimate.org
1625 Broadway, Suite 1400
Denver, CO 80202
philip.hoover@solarreviews.com
Evan Nicoles, Director of Operations
Solar-Estimate.org
619 Lake Ave.
Asbury Park, NJ 07712
evan@solarreviews.com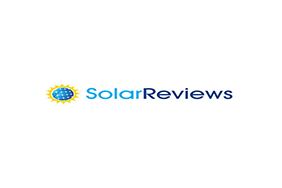 SolarReviews
SolarReviews
SolarReviews is America's leading independent, unbiased, solar company and solar panel comparison website for homeowners considering installing solar
More from SolarReviews