Published 02-10-20
Submitted by OMV
At the end of January, CDP published the results of its latest analysis of 8,361 companies worldwide in the climate change category. OMV was awarded the ranking of "Leadership A–" for the fourth time in a row, making it one of the top 14 companies in the global oil and gas sector. In Austria, OMV is one of the five highest ranked companies among all sectors. Since 2011, OMV has been providing data to CDP for being evaluated on its transparency and performance with regard to climate change.
OMV CEO Rainer Seele: "Achieving a CDP climate score of "Leadership A–" for another year shows that our efforts to integrate sustainability into our business strategy, increase energy efficiency, and improve our carbon footprint are being recognized."
CDP is a not-for-profit organization that runs the leading global disclosure system for the management of environmental impacts. It is regarded as the number one climate research provider by investors and works with institutional investors with assets of USD 96 trillion. The CDP methodology scores organizations' progress towards environmental stewardship and has built up the world's most comprehensive collection of self-reported environmental data.
OMV's achievements in sustainability are evaluated every year by multiple ratings agencies in the fields of Environment, Society and Governance (ESG). In addition to CDP, OMV's stellar performance has also been confirmed by its inclusion in the Dow Jones Sustainability Index (RobecoSAM), FTSE4Good Index, and STOXX Global ESG Leaders Index (Sustainalytics), as well as an AAA rating by MSCI, and a Prime status by ISS ESG.
You can find more information on the OMV Sustainability Strategy 2025 at: www.omv.com/sustainability
For more information, please contact:
Andreas Rinofner
OMV Public Relations
Phone: +43 1 40440 21357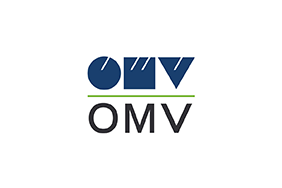 OMV
OMV
OMV produces and markets oil and gas, innovative energy and high-end petrochemical solutions - in a responsible way. With Group sales of EUR 23 bn and a workforce of more than 20,000 employees in 2018, OMV Aktiengesellschaft is one of Austria's largest listed industrial companies. In Upstream, OMV has a strong base in Romania and Austria as part of the Central and Eastern Europe core region as well as a balanced international portfolio, with Russia, the North Sea, the Middle East and Africa as well as Asia-Pacific as further core regions. In Downstream, OMV operates three refineries and more than 2,000 filling stations in ten countries.
We supply the society with energy reliably and responsibly - but we want more: We want to shape the energy of tomorrow. That's why we have set ourselves sustainability targets for 2025. This not only means 19% less CO2, using resources more efficiently and developing CO2-neutral energy sources - we will also use waste as a new raw material. With our ReOil innovation, we are turning plastic waste back into high-quality oil. This will enable us to recycle up to 50% of Austria's plastic waste and make it useful again.
To learn more about OMV's sustainability please visit https://www.omv.com/en/sustainability.
More from OMV