Published 02-04-20
Submitted by HP Inc.
HP Inc. (NYSE: HPQ) has been highlighted as a world leader in corporate sustainability by global environmental non-profit CDP, achieving a place on the prestigious triple "A List" for taking climate actions, protecting forests and addressing water security—all three environmental themes covered by CDP. HP was also identified as a global leader for engaging with its suppliers on climate change, being awarded a position on the CDP Supplier Engagement Leaderboard for the fourth consecutive year, which is the number of years CDP has provided this assessment.
HP is the only US company to achieve tripe "A" ranking and one of five companies that achieved both a triple "A" for climate, forest and water and is listed on the Supplier Engagement Leaderboard. The rankings validate HP's long-term commitment to developing a sustainable economy.
"Congratulations to HP for earning a spot on this year's Forests, Water and Climate A Lists – they are a model for true environmental leadership," said Bruno Sarda, President of CDP North America. "Climate change, water insecurity and deforestation are undeniable business risks if unaddressed and we must transition to a low-carbon economy now to avoid the worst impacts. 'A List' companies know sustainability presents an exciting race to the top, an opportunity to innovate and rethink business as usual, proving that environmental responsibility simply makes good business sense."
Dexter Galvin, Director of Corporates and Supply Chains at CDP, added, "Congratulations to all the companies on the CDP Supplier Engagement Leaderboard for this year. They are showing leadership on engaging their suppliers to manage climate risk and cut emissions. Given that supply chain emissions are on average 5.5 times as high as a company's operational emissions, this couldn't be more crucial. If we are to achieve the goals of the Paris Agreement and decarbonize the economy, then other companies learning from these leaders and engaging their suppliers is going to be vital." 
CDP's annual environmental disclosure and scoring process is widely recognized as the gold standard of corporate environmental transparency. In 2019, over 525 investors with over US$96 trillion in assets and 125 major purchasers with US$3.6 trillion in procurement spend requested companies to disclose data on environmental impacts, risks and opportunities through CDP's platform and over 8,400 responded.
"It's never been more urgent for companies, like HP, to take decisive and immediate action to address climate-related impacts, and to expect and incentivize their supply chain partners to do the same," said Nate Hurst, Chief Sustainability and Social Impact Officer, HP. "We are honored to be one of only five companies to achieve both a triple "A" ranking from CDP for our leadership in climate action, forest protection and water stewardship and be on the Supplier Engagement Leaderboard. It's a testament to the commitment HP has made as a company to create positive, lasting change for the planet, its people and our communities."
Taking Immediate Climate Action
HP considers addressing climate change not only its responsibility, but also vital to the long-term success of its business. The company has established science-based targets to reduce GHG emissions across its value chain, and were among the first companies to have its operations emissions goal approved by the Science Based Targets Initiative as consistent with levels required to keep warming to 1.5°C.
HP was one of the earliest companies to join The Climate Group's RE100, and has set a goal to achieve 100% renewable electricity usage in its global operations by 2035. The company designs energy-efficient products. Since 2010, the energy consumption of HP personal systems has dropped by 44% on average. HP is transforming whole industries by digitizing industrial printing and manufacturing through technologies liked HP Indigo and HP Jet Fusion, which dramatically reduce emissions and waste. In 2019, HP introduced the HP Tango Terra printer, which is certified as being carbon neutral throughout its entire life cycle in accordance with The CarbonNeutral Protocol.
Creating a Forest Positive Future
Forests are vital for life, home to millions of species, they protect soil from erosion, produce oxygen, store carbon dioxide, and help control climate. HP has achieved zero deforestation associated with HP brand paper and is working on a plan for paper-based product packaging by 2020.
In September 2019, HP announced a partnership with the World Wildlife Fund (WWF) that will help protect 200,000 acres of forest by restoring part of Brazil's threatened Atlantic Forest and increasing sustainable management of state-owned farms and forest plantations in China. HP is also supporting WWF's development of science-based targets that will provide guidance on the quantity and quality of forests needed to restore and protect forest ecosystems and benefit people, plants and animals.
Enhancing Water Stewardship
HP is committed to calculating, disclosing and reducing water use across its global value chain. The company published its first water footprint in 2013, and has since annually reported its full water footprint. HP has set a goal to reduce potable water consumption in its global operations by 15% by 2025, compared to 2015, and uses the World Resource Institute's Aqueduct Water Risk Atlas tool to assess the risk of its sites and prioritize water-stressed locations.
HP also works with suppliers to improve water reporting and, when appropriate, to enhance water management practices. In 2018 HP added water stewardship criteria to its supplier Sustainability Scorecard, which scores suppliers for transparently reporting quantitative water use as well as for having a public company-wide water policy or executive-level governance structure for water
Engaging Supplier to Drive Climate Action
HP's supply chain accounts for almost half of its total carbon footprint, so the company works closely with its production and nonproduction suppliers to lessen negative environmental impacts. Since 2008, HP has annually collected data from its suppliers using industry and cross-industry standard reporting platforms, such as the CDP Supply Chain program and the Responsible Business Alliance (RBA) Online Environmental Survey, and since 2012 has included suppliers' greenhouse gas (GHG) emissions in the company's environmental footprint.
HP sets requirements for suppliers that go beyond general industry expectations, such as setting science-based GHG emissions reduction targets, third-party verification of GHG emissions and high levels of transparency. The company tracks supplier performance on its HP's Sustainability Scorecard, which is integrated into HP's general procurement scorecard and directly ties ongoing procurement decisions to supplier sustainability performance, ensuring sustainability is prioritized in business decisions.
Commitment to Sustainable Impact
HP aims to drive lasting improvements for the planet, people and communities. The company engineers with integrity, ensuring all products and operations are based on the highest ethical standards. HP is committed to full circle innovation that improves performance, reduces waste and powers a circular and low carbon economy. And HP inspires impact, creating opportunities and enabling action to achieve a more just, equitable and inclusive society. 
To learn more about these efforts, visit the HP Sustainable Impact website or refer to the 2018 Sustainable Impact Report.
About HP
HP Inc. (NYSE: HPQ) creates technology that makes life better for everyone, everywhere. Through our product and service portfolio of personal systems, printers and 3D printing solutions, we engineer experiences that amaze. More information about HP Inc. is available at www.hp.com.
Note to editors
The full methodology and criteria for the A List is available on CDP's website at: https://www.cdp.net/en/guidance/guidance-for-companies under 'CDP scoring methodologies 2019'.
The full list of 159 companies to achieve a place on the CDP Supplier Engagement Leaderboard is available at: https://www.cdp.net/en/research/global-reports/changing-the-chain?#supplier-engagement.
MEDIA CONTACTS
Tom Suiter
www.hp.com/go/newsroom
Tom.Suiter@hp.com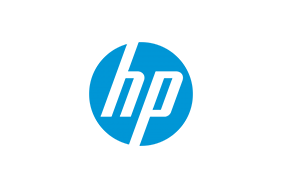 HP Inc.
HP Inc.
HP Inc. creates technology that makes life better for everyone, everywhere. Through our portfolio of printers, PCs, mobile devices, solutions, and services, we engineer experiences that amaze. More information about HP (NYSE: HPQ) is available at www.hp.com.
Sustainable Impact at HP, Inc.
Sustainable Impact is our commitment to create positive, lasting change for the planet, its people and our communities. Click here for more information on HP's Sustainable Impact initiatives, goals and progress.
More from HP Inc.