Published 02-03-20
Submitted by Intel
In concert with the Women's Business Enterprise National Council (WBENC), Intel is proud to be included on the 20th annual list of America's Top Corporations for Women's Business Enterprises (WBEs), the only national award honoring corporations for world-class supplier diversity programs that reduce barriers and drive growth for women-owned businesses.
"We are proud to honor WBENC's Top Corporations for WBEs, including Intel, for choosing to break down barriers, enable growth and increase opportunities for women-owned businesses" said Pamela Prince-Eason, President and CEO of WBENC, the nation's leader in women's business development. "WBENC-Certified WBEs in turn fuel innovation and empower communities through economic growth and job creation."
As the only national award honoring corporations who choose to integrate policies and programs to enable growth and reduce barriers for women-owned businesses, Intel is committed to increasing opportunity in markets – both domestically, and internationally; fueling innovation; and, empowering communities through economic growth and job creation.
Intel will be honored in front of an audience of more than 1,800 business leaders at the WBENC Summit & Salute taking place March 16-18, 2020 in Nashville, TN.
About Intel
Intel (NASDAQ: INTC), a leader in the semiconductor industry, is shaping the data-centric future with computing and communications technology that is the foundation of the world's innovations. The company's engineering expertise is helping address the world's greatest challenges as well as helping secure, power and connect billions of devices and the infrastructure of the smart, connected world – from the cloud to the network to the edge and everything in between. Find more information about Intel at newsroom.intel.com and intel.com.
About WBENC
WBENC is the largest third-party certifier of businesses owned, controlled, and operated by women in the United States. WBENC partners with 14 Regional Partner Organizations (RPOs) to provide its world-class standard of certification to women-owned businesses throughout the country. WBENC is also the nation's leading advocate of women-owned businesses and entrepreneurs. Throughout the year, WBENC provides business development opportunities for member corporations, government agencies and close to 16,000 certified women-owned businesses at events and other forums. Learn more at www.wbenc.org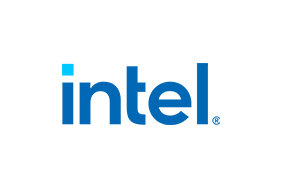 Intel
Intel
Intel (NASDAQ: INTC) is a world leader in computing innovation. The company designs and builds the essential technologies that serve as the foundation for the world's computing devices. Additional information about Intel is available at newsroom.intel.com and blogs.intel.com.
More from Intel