Published 02-03-20
Submitted by Bridgestone Americas
Bridgestone Corporation today announced that, in 2019, Bridgestone Group factories were recognized with Platinum Level certification, the highest rating in the Supplier Quality Excellence Process (SQEP) of Caterpillar Inc. (Caterpillar), a world-leading manufacturer for construction and mining equipment. 
SQEP is a program through which Caterpillar promotes ongoing improvements in quality by suppliers. Platinum Level certification is only awarded to suppliers that are able to consistently deliver products and services of impeccable quality. The Bridgestone facilities selected for the recognition were selected from among the tens of thousands of suppliers that serve Caterpillar from around the globe. 
In 2019, a total of seven Bridgestone Group factories received Platinum Level certification. Of these factories, the Santo André Plant (Bridgestone do Brasil Industria e Comercio Ltda.) has received this certification for eight consecutive years. The Shimonoseki Plant (Bridgestone Corporation) and the Hyogo Plant (Bridgestone Flowtech Corporation) have received this certification for five consecutive years. In addition, the Hofu Plant (Bridgestone Corporation) and the Des Moines Plant (Bridgestone Americas Tire Operations, LLC) have received this certification for three consecutive years. 
The Bridgestone Group supplies Caterpillar with tires, rubber tracks, hydraulic hoses and a wide range of other products for construction and mining equipment on a global basis. Going forward, the Group will continue to leverage its technological prowess to contribute to the ongoing growth of the mobility society through the stable supply of products boasting superb levels of safety and quality. 
About Bridgestone Corporation
Bridgestone Corporation, headquartered in Tokyo, is the world's largest tire and rubber company. In addition to tires for use in a wide variety of applications, it also manufactures a broad range of diversified products, which include industrial rubber and chemical products and sporting goods. Its products are sold in over 150 nations and territories around the world. 
Bridgestone Corporation Public Relations Department 1-1, Kyobashi 3-chome Chuo-ku, Tokyo 104-8340, Japan
Phone: +81 3-6836-3333 Fax: +81 3-6836-3184 www.bridgestone.com/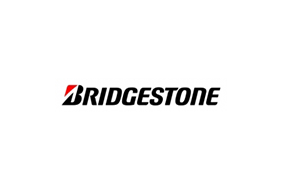 Bridgestone Americas
Bridgestone Americas
Nashville, Tennessee-based Bridgestone Americas, Inc. (BSAM) is the U.S. subsidiary of Bridgestone Corporation, the world's largest tire and rubber company. BSAM and its subsidiaries develop, manufacture and market a wide range of Bridgestone, Firestone and associate brand tires to address the needs of a broad range of customers, including consumers, automotive and commercial vehicle original equipment manufacturers, and those in the agricultural, forestry and mining industries. The companies are engaged in retreading operations throughout the Western Hemisphere and produce air springs, roofing materials, and industrial fibers and textiles. The BSAM family of companies also operates the world's largest chain of automotive tire and service centers. Guided by its global corporate social responsibility commitment, Our Way to Serve, the company is dedicated to improving the way people live, work, move and play in all of the communities it calls home.
Corporate Social Responsibility
Understanding that Serving Society with Superior Quality is our heritage and our mission, and embracing our responsibility to future generations as a global leader in our industries, Bridgestone and its teammates around the world employ innovation and technology to improve the way people move, live, work and play.
The best companies not only perform for their stakeholders, but also contribute to a better world.
Through innovative technology, Bridgestone is committed to providing easier, safer, smoother and more seamless mobility for its customers. Building on the enthusiasm of its employees to connect with people worldwide, the company is also focused on building safer and healthier communities, and improving access to education. With regard to the environment, Bridgestone continues to work toward a sustainable society by operating in harmony with nature, valuing natural resources, and reducing carbon dioxide emissions.
People
We are committed to utilizing our strengths and competencies to address health, safety and education issues in our communities.
Mobility
Through innovative technology, we are committed to easier, safer, smoother and seamless mobility for our society and customers.
Environment
We are committed to continually working toward a sustainable society with integrity and in unity with our customers, partners, communities and the world around us.
More from Bridgestone Americas