Published 01-31-20
Submitted by UNFCU Foundation
UNFCU Foundation announced its 2020 grant recipients today. The work of each of the 15 organizations aligns with the Foundation's mission to sustain a path out of poverty through healthcare and education for women and children.
"We are proud to work with partners whose programs are transforming the lives of marginalized women, youth, and entire communities," said Pamela Agnone, president and director of the UNFCU Foundation. "Through the strength of these projects and the participants' dedication, we look forward to an impactful year ahead."
The organizations and goals of the projects supported by the UNFCU Foundation in 2020 are:
AVSI – USA (Association of Volunteers in International Service): improve the economic and psychosocial resilience of young women living in informal settlements in Nairobi, Kenya
Batey Relief Alliance: provide technical assistance, agricultural inputs, and small loans to empower vulnerable women in the Dominican Republic
The BOMA Project: enroll ultra-poor women living in Northern Kenya in a two-year program that includes financial, life skills, and business training
Bottomless Closet: empower marginalized women in New York City to enter the workforce and achieve success
Building Tomorrow: provide children with access to education in underserved communities in Uganda
The Floating Hospital: support the hospital's Behavioral Health Program for women and girls in New York City
International Rescue Committee (IRC): support IRC's employability services for women, a subset of IRC's broader Economic Empowerment Program 
Kilimanjaro initiative (KI): empower youth in Kibera, Nairobi through the power of sports and self-belief
MindLeaps: use dance to teach children in Ugandan refugee settlements cognitive and socio-emotional skills to increase their likelihood of attending primary school successfully
Together We Bake: help women in the Washington, DC area find employment within 3 months of graduating from the program
Trickle Up: economically empower poor indigenous youth, women, and people with disabilities using the Graduation Approach in Guatemala 
Girl Up Initiative of UN Foundation: protect adolescent girls in India from child marriage and adolescent pregnancy through Girl Up's support of UNFPA's Action for Adolescent Girls initiative
The United Nations Population Fund (UNFPA): provide livelihood training to obstetric fistula survivors in Nigeria
Women for Women International: support WfWI's 12-month program in Nigeria that provides for the formation of savings and loan groups
Win (Women in Need): strengthen and expand Win's Income Building Program (IBP) in partnership with the Francine A. LeFrak Foundation
About UNFCU Foundation
UNFCU Foundation is a New York-based, non-profit corporation launched in 2015. It was established by the United Nations Federal Credit Union (UNFCU) with a mission to sustain the path out of poverty through healthcare and education for women and youth. To learn more, follow UNFCU Foundation's progress on YouTube, on Twitter at @UNFCUFoundation and on Facebook at facebook.com/unfcufoundation.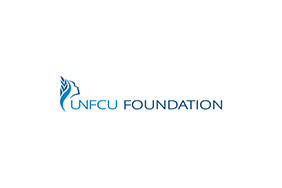 UNFCU Foundation
UNFCU Foundation
United Nations Federal Credit Union (UNFCU) launched the UNFCU Foundation in February 2015, with the purpose of funding projects that reduce poverty through education and healthcare, especially among women and children in developing countries, the Washington, DC-area, and New York City.
The UNFCU Foundation, a New York based 501(c)(3) organization, supports initiatives that:
Work to eradicate poverty and hunger
Empower women and youth by offering them opportunities for self-development and economic advancement
Promote well-being and provide access to healthcare for women and their families
Provide disaster relief
More from UNFCU Foundation