Published 01-30-20
Submitted by Timberland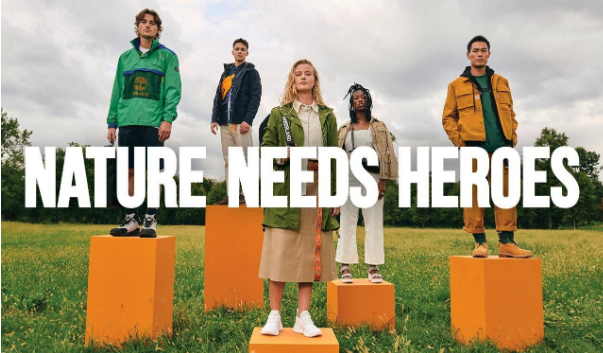 For the spring 2020 season, Timberland builds upon the brand's Nature Needs Heroes campaign, celebrating six eco-heroes from around the globe who are making positive change for the planet, and calling on the global community to join the movement. The campaign first debuted in fall 2019, in concert with the bold announcement that Timberland will plant 50 million trees by 2025, to help fight the devastating effects of climate change in pursuit of a greener future.
Timberland's heroes are a community of open-minded change-makers committed to build a better future for the environment and the people who live in it.  Real people making change for the world through their life's work – ranging from a documentary film maker to an ethical style influencer to a change maker for human and kind cities. 
Beyond celebrating their stories, the campaign calls upon people everywhere to take their own actions, large or small, for the planet. The campaign will come to life through print, digital, social media, events, in-store activations and PR.  
"The Nature Needs Heroes campaign is based on the premise that small actions make a difference, small actions by many can create a movement, and a movement can change the world," said Argu Secilmis, global VP of marketing for Timberland. "Timberland is excited to introduce this season's heroes, and to engage the global community in our journey toward a greener future." 
Each hero in the campaign wears footwear, apparel and accessories from the Timberland® SS20 collection, recognized as much for its great styling as its responsible design ethos. New this season: work-inspired apparel thoughtfully made with recycled and organic fabrics and footwear styles made with responsibly-sourced leathers and fabrics made from recycled plastic bottles. Key styles include the Jackson Landing and Earth Rally collections for men; and the Emerald Bay sneakers and Koralyn sandals for women. 
The new collection launches this spring at Timberland® retail stores and wholesale locations around the world, as well as online. To learn more about Timberland's products, visit timberland.com. To learn more about the brand's tree planting commitment and Nature Needs Heroes campaign, visit its responsibility site. 
About Timberland
Founded in 1973, Timberland is a global outdoor lifestyle brand based in Stratham, New Hampshire, with international headquarters in Switzerland and Hong Kong. Best known for its original yellow boot designed for the harsh elements of New England, Timberland today offers a full range of footwear, apparel and accessories for people who value purposeful style and share the brand's passion for enjoying – and protecting – nature.
At the heart of the Timberland® brand is the core belief that a greener future is a better future. This comes to life through a decades-long commitment to make products responsibly, protect the outdoors, and strengthen communities around the world. To share in Timberland's mission to step outside, work together and make it better, visit one of our stores, timberland.com or follow us @timberland. Timberland is a VF Corporation brand. 
Contact: Molly Speed, mspeed@conecomm.com, 617-939-8445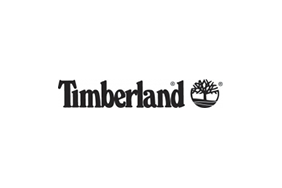 Timberland
Timberland
Timberland (NYSE: TBL) is a global leader in the design, engineering and marketing of premium-quality footwear, apparel and accessories for consumers who value the outdoors and their time in it. Timberland markets products under the Timberland(R), Timberland PRO(R), SmartWool(R), Timberland Boot Company(TM) and Mion(TM) brands, all of which offer quality workmanship and detailing and are built to withstand the elements of nature. The Company's products can be found in leading department and specialty stores as well as Timberland(R) retail stores throughout North America, Europe, Asia, Latin America, South Africa and the Middle East. Timberland's dedication to making quality products is matched by the company's commitment to "doing well and doing good" -- forging powerful partnerships among employees, consumers and service partners to transform the communities in which they live and work.
More from Timberland