Published 01-27-20
Submitted by Arrow Electronics, Inc.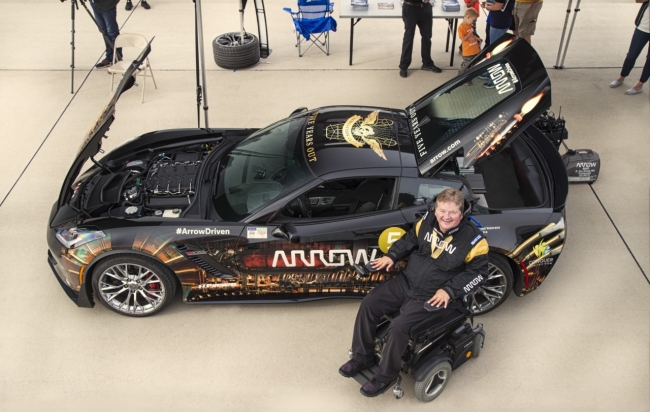 Arrow Electronics, Inc. (NYSE:ARW) has again been named to FORTUNE's "World's Most Admired Companies" list, topping the "Wholesalers: Electronics and Office Equipment" category for the seventh consecutive year.
This marks the 20th time Arrow has appeared on the listing that is based on input from industry executives, directors and analysts.
FORTUNE's World's Most Admired Companies list recognizes companies based on nine key attributes of reputation, of which Arrow ranked first in six of the categories, including innovation and social responsibility.
"We are honored to be included once again on this esteemed list of top companies and recognized as the most respected in our industry," said Michael J. Long, chairman, president and chief executive officer of Arrow. "This recognition is a testament to our employees who are committed to guiding innovation forward for our customers and suppliers every day."
Arrow's view of CSR goes beyond traditional corporate philanthropy and community relations. It is a business strategy that creates competitive advantages by establishing partnerships around shared values and pursuing innovations that strengthen Arrow's reputation as an industry leader.
About Arrow Electronics
Arrow Electronics (NYSE:ARW) guides innovation forward for over 200,000 leading technology manufacturers and service providers. With 2018 sales of $30 billion, Arrow develops technology solutions that improve business and daily life. Learn more at FiveYearsOut.com.

Arrow Electronics, Inc.
Arrow Electronics, Inc.
Arrow Electronics is a global provider of products, services and solutions to industrial and commercial users of electronic components and enterprise computing solutions. Arrow serves as a supply channel partner for more than 150,000 original equipment manufacturers, value-added resellers, contract manufacturers, and commercial customers through a global network. The company maintains over 300 sales facilities and 45 distribution and value-added centers, serving over 80 countries. Learn more at www.fiveyearsout.com.
More from Arrow Electronics, Inc.