Published 01-27-20
Submitted by Wells Fargo & Company
 Wells Fargo & Co. (NYSE:  WFC) and Scholarship America seek applicants for the 2020–21 Veteran Scholarship and Emergency Grant Programs. Wells Fargo is committed to assisting veterans and spouses of veterans with disabilities succeed in getting the education they need for the careers of their choice.
"Scholarship America is proud to collaborate with Wells Fargo on its Veterans Scholarship and Veterans Emergency Grant Programs for the fifth consecutive year," said Robert C. Ballard, president and CEO of Scholarship America.  "As a veteran myself, I am gratified to hear from recipients how these programs provide essential financial support and help them overcome obstacles on the way to completing their college education."
Since 2016, Wells Fargo and Scholarship America have awarded 99 scholarships and 177 emergency grants.
Mark Frank, Navy veteran and three-year Wells Fargo Veteran Scholarship recipient, graduated from Louisiana State University in 2019 with a Bachelor of Science in Petroleum Engineering and a minor in Business Administration. He accepted a position that he considers his dream job at a Fortune 100 company. He attributes his success to the program that helped him achieve his career goal.
"I advise veterans starting their collegiate journey to apply for this scholarship," said Frank. "The Wells Fargo Veteran Scholarship Program directly contributed to my success in and outside of the classroom."
The Wells Fargo Veterans Scholarship Program
Applications for the scholarship program are being accepted through Feb. 28, 2020. Awards will be made to honorably discharged veterans or spouses of disabled veterans who are high school or GED graduates. Renewable scholarships for up to $5,000 per year will be granted, determined by financial need and consideration of academic performance, work experience, leadership, community service, and challenges with completing a postsecondary program. Visit https://learnmore.scholarsapply.org/wellsfargoveterans/ for more information and to apply.
The Wells Fargo Veterans Emergency Grant Program
Emergency grants are available on an ongoing basis for eligible veterans who are enrolled in postsecondary education and experience unexpected financial difficulties that might cause them to drop out of school. Grants are available for a one-time distribution up to $1,000 based on the cost of the emergency need, such as rent, utilities, daycare and medical expenses. Visit https://learnmore.scholarsapply.org/wellsfargoveteransemergency/ for more information and to apply.
"We have received countless letters from transitioning veterans and spouses of veterans with disabilities who said the Wells Fargo Scholarship and Emergency Grant Programs have provided the resources necessary to complete their education and ultimately help them achieve their career goals," said Jerry Quinn, head of Military & Veteran Initiatives at Wells Fargo and an Army reservist. "We're proud to work with Scholarship America to continually offer these programs for those who have bravely served our country and assist in their transition."
Information about Wells Fargo's support of service members, veterans and their families is available at wellsfargo.com/military/veterans.
About Scholarship America
Scholarship America is a nonprofit organization that helps students fulfill their college dreams. Since 1958, Scholarship America has distributed $4.2 billion to more than 2.5 million students. The organization works with partners to lower barriers to a college education and give students the support needed to succeed. Learn more at scholarshipamerica.org.
About Wells Fargo
Wells Fargo & Company (NYSE: WFC) is a diversified, community-based financial services company with $1.9 trillion in assets. Wells Fargo's vision is to satisfy our customers' financial needs and help them succeed financially. Founded in 1852 and headquartered in San Francisco, Wells Fargo provides banking, investment and mortgage products and services, as well as consumer and commercial finance, through 7,400 locations, more than 13,000 ATMs, the internet (wellsfargo.com) and mobile banking, and has offices in 32 countries and territories to support customers who conduct business in the global economy. With approximately 260,000 team members, Wells Fargo serves one in three households in the United States. Wells Fargo & Company was ranked No. 29 on Fortune's 2019 rankings of America's largest corporations. News, insights and perspectives from Wells Fargo are also available at Wells Fargo Stories.
Additional information may be found at www.wellsfargo.com | Twitter: @WellsFargo.
Media
Lisa Westermann, 415-845-7759
Lisa.b.Westermann@wellsfargo.com
@LWestermannWF
Joan Cronson, 952.830.7308
jcronson@scholarshipamerica.org  
@scholamerica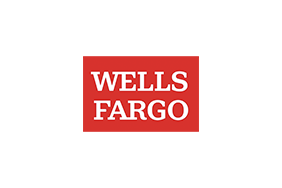 Wells Fargo & Company