Published 01-23-20
Submitted by Benevity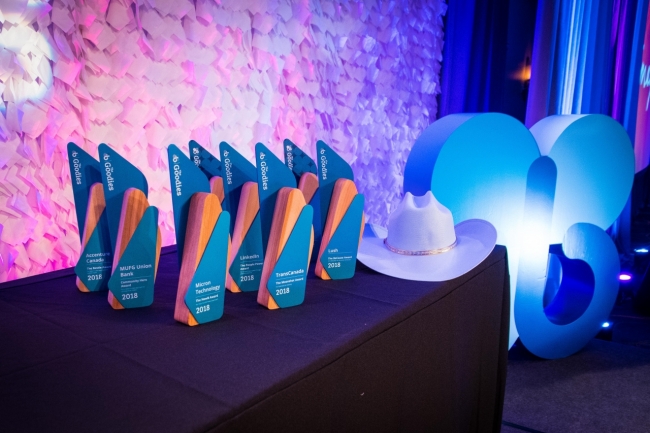 Benevity, Inc., the global leader in corporate social responsibility (CSR) and employee engagement software, today announced the list of finalists for the 2020 Corporate Goodness Awards (aka: The Goodies), which recognize progressive companies harnessing the power of Goodness through a modern approach to corporate philanthropy, social responsibility and employee engagement. Now in its 3rd year, The Goodies celebrate the bold, innovative and creative ways that Benevity clients are making a difference in the world and inspiring their people through purpose.
"In the face of increasingly grave environmental and social challenges, it is inspiring to see our clients and their people catalyzing positive impact within their workplaces, their communities and around the world," said Bryan de Lottinville, Benevity Founder and CEO. "The Goodies are our way of recognizing the companies and individuals who are leading the charge in pursuing purpose, meaning and impact as part of their culture and identity."
This year, Benevity received more nominations for The Goodies than ever before — double the number submitted for 2019 — which is a testament to the many noteworthy ways that companies are making measurable and meaningful impact and inspiring Goodness.  The finalists in each Goodies category are as follows:
The Bestie Award – For best-in-class approach and overall impact:
Genworth Financial, Inc.

Levi Strauss & Co.

Rothschild & Co.

Splunk

Voya Financial
The People Power Award – For promoting purpose through people's passions:
Adobe Inc.

Equinix

F5 Networks

Okta

TripAdvisor
The Community Hero Award – For best-in-class approach to community investment:
Albertsons Companies/Albertsons Companies Foundation

Charles Schwab & Co., Inc.

Levi Strauss & Co

Genworth Financial, Inc.

Suncor Energy Inc.
The Moonshot Award – For boldness and creativity:
Indeed

Lamb Weston

Splunk

T-Mobile

Total Quality Logistics
The BeCause Award – For dedication to causes:
The Buzz Award – For catalyzing purpose through communications & storytelling:
Lush Cosmetics

Macquarie Group

TELUS

SAP

Silicon Valley Bank
The NewB Award – For most transformative approach:
Last year's Goodies Award winners included Micron Technology, TC Energy, MUFG Union Bank, LinkedIn, Accenture Canada, Jennifer Mitchell of PlayStation and Tiana Austel of Illumina.
"At MUFG Union Bank, we really care about giving back to our community and engaging our employees in the process, so it was just phenomenal to be recognized for the impact we are making through our grants program, along with so many innovative companies. I know it has really inspired our team to keep up the good work," said JR Raines, VP and Senior Foundation Manager at MUFG Union Bank Foundation.
The 2020 Goodies Award winners will be announced at Benevity's annual Goodness Matters client conference, being held Feb. 25-27 in Palm Springs. Every year, Goodness Matters brings together hundreds of CSR and employee engagement professionals from the world's most progressive companies to discuss trends, connect with peers in other companies, learn best practices, and get inspired to infuse purpose into their corporate cultures. This year's participants include leaders from Apple, Microsoft, Nike and more.
About Benevity
Benevity, Inc., a certified B Corporation, is the global leader in corporate social responsibility and employee engagement software, including online giving, matching, volunteering, community investment and purpose driven actions. Many of the world's most iconic brands rely on Benevity's award-winning cloud solutions to power corporate "Goodness" programs that attract, retain and engage today's diverse workforce by connecting people to the causes that matter to them. With software that is available in 17 languages, to an employee base of 12 million users around the world, Benevity has processed more than 4 billion dollars in donations and 23 million hours of volunteering time to 200,000 charities worldwide.
Media Contact
Amanda Orr
Kickstart for Benevity
1.323.601.5734
press@benevity.com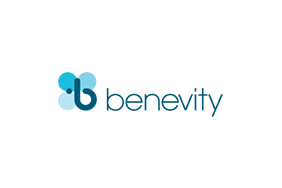 Benevity
Benevity
Benevity's microdonation software is the engine for socially responsible businesses to engage their customers, employees and others (such as their supply chain or advertisers) in optional charitable giving. Benevity lets companies embed user-directed, tax-receiptable donations and corporate matching programs into their existing transaction environments, using their own brands and systems. Benevity makes it easy for companies to build authentic and impactful cause marketing, workplace giving and other social responsibility initiatives that increase engagement, brand differentiation and return on investment, while tying directly to business activities that drive the company's bottom line. Benevity's goal is to help build user-driven giving opportunities into all types of existing online interactions to involve customers and employees in giving to causes they care about; building greater loyalty, differentiation and customer and employee stickiness. Benevity wants to help companies and their customers, employees and partners turn "feel good" into real good, and change the landscape of philanthropy in the process.
More from Benevity