Published 01-22-20
Submitted by Moody's Corporation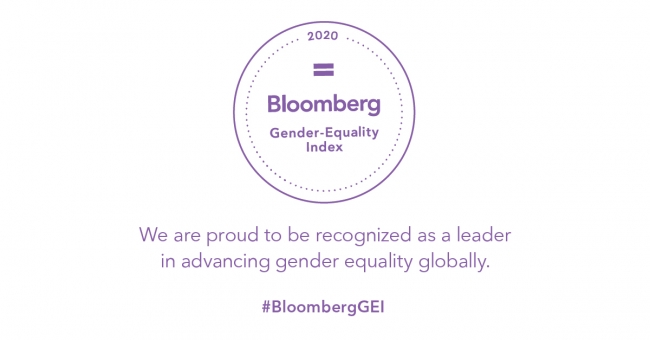 Moody's Corporation (NYSE: MCO) today announced that it has been named to the 2020 Bloomberg Gender-Equality Index (GEI) for the first time. The GEI tracks the financial performance of public companies committed to supporting gender equality. Firms included in the 2020 GEI have provided a comprehensive look at their investment in workplace gender equality and the communities in which they operate.
"Moody's invests in workplace gender equality to ensure that our company reflects the diverse communities we serve," said Raymond McDaniel, President and CEO of Moody's Corporation. "We're proud to have our efforts recognized and to be included in the 2020 Bloomberg Gender-Equality Index for the first time."   
Moody's was included in this year's index for scoring at or above a global threshold established by Bloomberg across the framework's five pillars: female leadership and talent pipeline, equal pay and gender pay parity, inclusive culture, sexual harassment policies, and pro-women brand.
"To successfully recruit, retain, and elevate future leaders, it's paramount for companies to understand the specific needs of one of their largest talent pools – women," said Melanie Hughes, Chief Human Resources Officer at Moody's Corporation. "Moody's commitment to promoting inclusivity is exhibited through the many policies, resources and services we have in place to support women in the workplace."
Moody's supports gender equality globally by partnering with community organizations that provide the resources for women and girls to have a better future. Through its signature financial empowerment initiative, Reshape TomorrowTM, the company works with WEConnect International to provide women entrepreneurs with credit training to help them access the capital they need to grow their businesses. Moody's also collaborated with Girls Inc. to develop the Moody's Generation Giga Girls program that provides girls of high school age with data analytics and critical thinking skills necessary for careers in financial services.
"The 325 companies included in the 2020 GEI have shown their commitment to transparency and demonstrated leadership in gender-related data reporting," said Peter T. Grauer, Chairman of Bloomberg. "Disclosure of company statistics and practices is an important first step in supporting gender equality globally."
ABOUT MOODY'S CORPORATION
Moody's is an essential component of the global capital markets, providing credit ratings, research, tools and analysis that contribute to transparent and integrated financial markets. Moody's Corporation (NYSE:MCO) is the parent company of Moody's Investors Service, which provides credit ratings and research covering debt instruments and securities, and Moody's Analytics, which offers leading-edge software, advisory services and research for credit and economic analysis and financial risk management. The corporation, which reported revenue of $4.4 billion in 2018, employs approximately 10,900 people worldwide and maintains a presence in 44 countries. Further information is available at www.moodys.com.
SHIVANI KAK
Investor Relations
212.553.0298
shivani.kak@moodys.com
JORDAN BRUECKNER
Communications
+1 212-553-7931
jordan.brueckner@moodys.com
Source: Moody's Corporation Investor Relations
            ###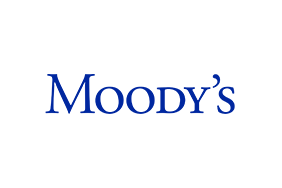 Moody's Corporation