Published 01-22-20
Submitted by UPS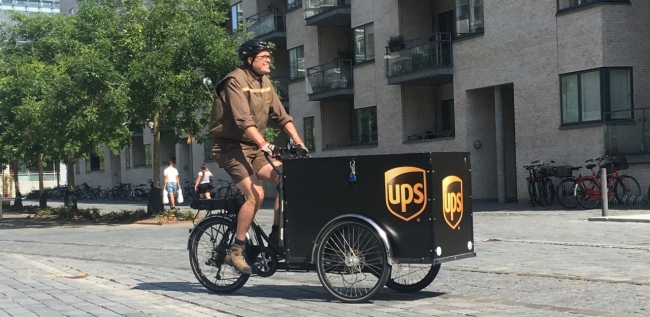 UPS eBike
UPS announced today that it has deployed five eBikes in Copenhagen, one in Stockholm and one in Aarhus as part of its global effort to improve the sustainability of its deliveries. As a result of these new alternative fuel vehicles being introduced, UPS operates three fewer 7.5-tonne diesel delivery vehicles in Denmark and one less diesel delivery vehicle in Sweden every day.
"By replacing 240 daily stops of fossil fuel vehicles in Copenhagen, 60 in Stockholm and 50 in Aarhus with eBikes, we are helping to reduce emissions and congestion in city centers. Copenhagen and Stockholm plan to be carbon-neutral cities by 2025 and 2040 respectively, and as a company looking at ways to reduce our carbon footprint, we are proud to be part of this effort," said Frank Jørgensen, country manager, UPS Nordics. "UPS has set itself the ambitious goal to reduce the absolute greenhouse gas emissions of its global ground operations by 12% by 2025. Increasing our use of eBikes is an important part of how we plan to achieve this goal".
Continue reading here: www.pressroom.ups.com/pressroom/ContentDetailsViewer.page?ConceptType=PressReleases&id=1578664722049-431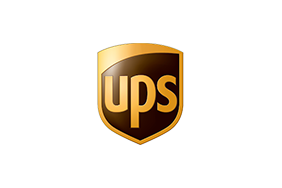 UPS
UPS
UPS is a global leader in logistics, offering a broad range of solutions including transporting packages and freight; facilitating international trade, and deploying advanced technology to more efficiently manage the world of business. Headquartered in Atlanta, UPS serves 10.6 million customers daily in more than 220 countries and territories worldwide.
For more information, please visit UPS.com or the company's Sustainability website, ups.com/sustainability. View and subscribe to UPS Horizons, our sustainability newsletter, by visiting ups.com/sustainabilitynewsletter.
More from UPS