Published 01-17-20
Submitted by HP Inc.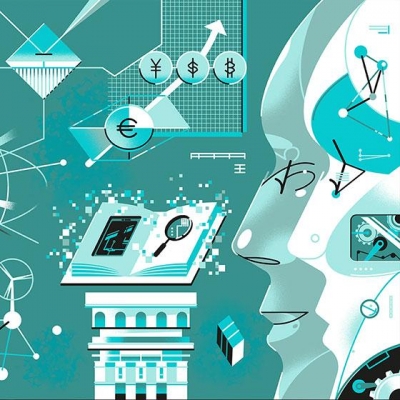 HP released its list of predictions for 3D printing and digital manufacturing in 2020. Informed by extensive interviews with a team of experts, this year's research identifies top trends that will have a major impact on advancing Industry 4.0 such as the need for more sustainable production, how automation will transform the factory floor, and the rise of data and software as the backbone of digital manufacturing.
"The year ahead will be a time of realizing 3D printing and digital manufacturing's true potential across industries," said Pete Basiliere, Founder, Monadnock Insights. "As HP's trend report indicates, digital manufacturing will enable production of users' ideal designs by unlocking new and expanded software, data, services, and industrial production solutions that deliver more transformative experiences while also disrupting legacy industries."
Last year, HP's predictions discussed the need for integrating machine learning into 3D printing, how generative design will increase speed for designers, and the explosion of medical 3D applications from surgical guides to prosthetics.   
Sustainable Production Will Continue to Be a Business Imperative
Traditional manufacturing processes were designed with little thought to the environment. As industrial 3D production intersects with manufacturing for example, the impact on the planet could be immense as nearly one-third of carbon emissions are related to the production and distribution of goods.
3D printing will enable the manufacturing industry to produce less waste, less inventory and less CO2 emissions. Engineers and designers will rethink design throughout the product lifecycle to use less material and reduce waste by combining parts and using complex geometries to produce lightweight parts. This further reduces the weight of vehicles and aircraft to improve fuel efficiency which can reduce greenhouse gas emissions and energy consumption.
And as more manufacturers transmit digital files for production locally rather than shipping goods, there will be significant decreases in shipping, reducing costs, energy consumption, waste, and emissions.
3D Printing Will Power the Electrification of Vehicles
Automakers are increasingly turning to 3D printing and digital manufacturing to help compete in a time of change, as the industry goes through its biggest transformation in more than a 100 years moving away from the internal combustion engine toward electric vehicles. As electric vehicles increase in popularity, automakers will continue to unlock the capabilities of both metal and plastic 3D printing systems to speed up their design and development in order to meet ambitious goals. For example, Volkswagen has committed to producing more than 22 million electric vehicles worldwide by 2028.
The large volumes of parts the automotive industry produces annually combined with the fast prototyping and production capabilities of 3D printing enables automakers and manufacturers to produce car parts that were previously impossible to create, pushing the capabilities of electric and even autonomous vehicles to new levels.
3D Printing Will Drive New Supply Chain Efficiencies
The capability to deliver things digitally and produce things locally has not always won out. At the end of the day, manufacturers must analyze where in the supply chain it's the most efficient to root production – whether that's near the end users or near the source of material production.
One interesting example of this is from the 2D world around packaging. Cardboard boxes provide a fascinating use case and growth market for digital prints, as there are interesting parallels for the 3D printing of final parts. The corrugated box business is quite localized with production of boxes happening within a 150-200-mile circle of where the trees that are turned into corrugate once stood.
About HP
HP Inc. creates technology that makes life better for everyone, everywhere. Through our portfolio of personal systems, printers, and 3D printing solutions, we engineer experiences that amaze. More information about HP Inc. is available at www.hp.com/go/3Dprinting.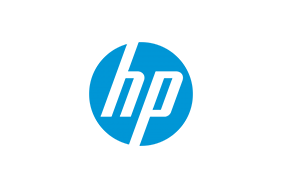 HP Inc.
HP Inc.
HP Inc. creates technology that makes life better for everyone, everywhere. Through our portfolio of printers, PCs, mobile devices, solutions, and services, we engineer experiences that amaze. More information about HP (NYSE: HPQ) is available at www.hp.com.
Sustainable Impact at HP, Inc.
Sustainable Impact is our commitment to create positive, lasting change for the planet, its people and our communities. Click here for more information on HP's Sustainable Impact initiatives, goals and progress.
More from HP Inc.