Published 01-16-20
Submitted by VolunteerMatch

VolunteerMatch, the world's largest volunteer engagement network, and Benevity Inc., the global leader in corporate social responsibility (CSR) and employee engagement software, announced their partnership today. Benevity clients can now access the VolunteerMatch Open Network within their existing CSR programs, adding over 4.5 million volunteer opportunities to the approximately 3 million opportunities currently in Benevity's Spark product. This provides Benevity's clients with the most choice in the industry, helping companies scale their volunteering programs and empower today's workforce to do more good in their communities.
According to the Deloitte Volunteerism Impact Survey, 89% of employees believe that companies who provide volunteer activities offer a better overall working environment than those who do not. Furthermore, Benevity's client data reveals that 70% of volunteers also donate money, with volunteers giving almost double what non-volunteers give. By providing greater choice and relevant volunteer opportunities to their employees, within a single experience, Benevity clients can drive more participation and deeper engagement in their Goodness programs. The partnership also expands VolunteerMatch's potential reach through exposure to Benevity's client community comprised of over 600 clients and 12 million users.
Over 60% of volunteer opportunities in the VolunteerMatch Network are skills-based, with opportunities offered in every US zip code and growing internationally. Benevity clients can now offer even more volunteer opportunities to their people, including local and virtual opportunities, skills-based activities, and board leadership roles. Through Benevity's all-in-one employee engagement solution, which includes volunteering, giving, and positive actions, companies can inspire more people to participate in purpose-driven initiatives and deliver meaningful impact for causes, communities and people.
Employers are recognizing the importance of relevant volunteer experiences to develop valuable skills and qualities for employees to be successful at work and in life. "Our vision is to create better ways to connect the talent of the business sector with the needs of the social sector, one volunteer at a time," says Greg Baldwin, CEO of VolunteerMatch. "We are thrilled to be working with Benevity to create new possibilities for corporations and their employees to make a real difference in the communities they care about most."
"Benevity's partnership with VolunteerMatch is a great step towards furthering our vision in creating a content-powered experience for users of our software that provides a deep sense of personal choice and purpose," said Bryan de Lottinville, Founder and CEO of Benevity. "By bringing even more volunteer choices into our platform through VolunteerMatch, we are delivering a convenient, democratized and user-centric solution that empowers companies and their people to easily give time, money, product and skills to almost 2 million vetted global causes."
Visit the VolunteerMatch website to learn more about the network of Volunteer opportunities being added from VolunteerMatch.
About VolunteerMatch 
VolunteerMatch believes everyone should have the chance to make a difference. As the Web's largest volunteer engagement network, serving 130,000 participating nonprofits, 150 network partners, and 13 million annual visitors, VolunteerMatch offers unique, award-winning solutions for individuals, nonprofits, and companies to make this vision a reality. Since its launch in 1998, VolunteerMatch has helped the social sector attract more than $6.8 billion worth of volunteer services. Learn more about VolunteerMatch at www.volunteermatch.org. 
About Benevity
Benevity, Inc., a certified B Corporation, is the global leader in corporate social responsibility and employee engagement software, including online giving, matching, volunteering, community investment and purpose driven actions. Many of the world's most iconic brands rely on Benevity's award-winning cloud solutions to power corporate "Goodness" programs that attract, retain and engage today's diverse workforce by connecting people to the causes that matter to them. With software that is available in 17 languages, to an employee base of 12 million users around the world, Benevity has processed over 4 billion dollars in donations and 23 million hours of volunteering time to over 230,000 charities worldwide.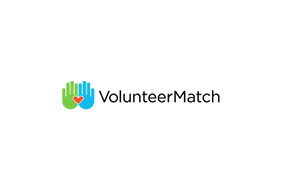 VolunteerMatch
VolunteerMatch
VolunteerMatch is the Web's largest volunteer engagement network, strengthening communities by making it easier for good people and good causes to connect. Founded in 1998, the organization annually supports more than 11 million visitors, 96,000 participating nonprofits and 160 network partners who have built their programs on VolunteerMatch's community involvement platform. As a nonprofit social enterprise, VolunteerMatch works toward financial self-sufficiency through a diversified portfolio of fee-based services including premium volunteer recruitment tools and solutions for nonprofit organizations, enterprise volunteer engagement services for companies and campuses, and marketing and sponsorship programs for brands. For more information on our CSR solutions, visit solutions.volunteermatch.org.
More from VolunteerMatch