Published 01-10-20
Submitted by Fair Trade USA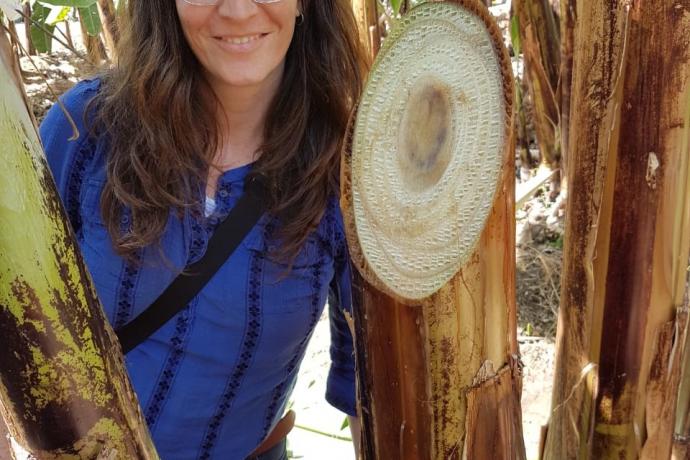 Fair Trade USA®, the leading third-party certifier of fair trade products in North America, has named Nathalie Marin-Gest as Head of Fresh Goods, overseeing the Fair Trade Certified™ produce, floral, and seafood product categories.
Marin-Gest has worked at Fair Trade USA for seven years, primarily focusing on the produce and floral industry and developing the fair trade model to bring more impact to growers and workers and making it more accessible and marketable to partners and purchasers.
She started in 2013 as Fair Trade USA's first Supply Chain Manager for Produce and Floral, where she helped to certify dozens of farms and train thousands of workers on farms throughout Latin America, including Mexico, Guatemala, Ecuador, and Peru. Additionally, Marin-Gest collaborated with small producer groups supporting their Fair Trade Certified Mango program in Haiti. In her most recent role as Senior Director of Produce and Floral, she led the significant growth of the category by 30%, expanding the fair trade model into new products and regions.
"Nathalie's experience in workforce development as it applies directly on the farm and throughout the supply chain adds valuable perspective as she helps the Fresh Goods category continue to grow and innovate," said Paul Rice, Founder and CEO of Fair Trade USA. "Her leadership and dedication to the cause will set this new category up for success as we strive to dramatically increase the impact of fair trade around the world."
Marin-Gest expanded Fair Trade USA's positive impact in a monumental way in 2016, having led the development of the domestic fair trade program and supporting the certification of an initial farm in the United States – a first in the movement's nearly 80-year history. In a commitment to expanding "fair trade for all" – a belief that all workers, from small fishing associations in Indonesia to family farms in California, stand to benefit from fair trade protections – she continues to develop the Global North program. Today, this includes farms certified in the US, Canada, Europe, and New Zealand and has become an impactful touchstone for the future of fair trade and sustainable businesses regardless of borders.
 "I'm excited to support additional categories of Fair Trade Certified fresh products and the expansion of our program to build more capacity for producers and workers across fresh supply chains," said Marin-Gest. "We are in the business of long-term, sustainable businesses through the application of our framework."
Fair Trade USA is a non-profit organization that supports workers, producers, brands and market partners with business and workforce sustainability. Fair Trade USA provides an assurance that products carrying the Fair Trade Certified label come from farms, coops, fisheries and factories with the best social and environmental practices through the application and assurance of the Fair Trade Standards. Capacity building and community development are also critical elements of the Fair Trade program that are based on each group and region's own needs to support long-term impact. The program encompasses various product categories, including produce, floral, seafood, coffee, consumer packaged goods, apparel and home goods. Fair Trade USA is also currently pioneering a project to adapt and apply Fair Trade USA standards to the dairy sector to introduce new protections that help safeguard workers and support farmers.
Fair Trade Certified Seafood is the organization's newest product category. It was introduced in 2014 and is now found in more than 20 leading retailers across the world. It has generated almost $1 million in additional funds to fishermen and seafood workers in coastal communities.
Fair Trade Certified Produce & Floral items are based on the certification against Fair Trade USA's Agricultural Production Standard, which provides comprehensive labor, social, economic and environmental protections and benefits. Through the Fair Trade Certification, companies achieve compliance with the produce industry's Ethical Charter, and then go above and beyond baseline compliance while embarking on a journey of continuous improvement and consumer engagement.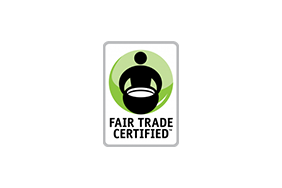 Fair Trade USA
Fair Trade USA
Fair Trade USA, a nonprofit organization, is the leading third-party certifier of Fair Trade products in North America. Fair Trade USA audits and certifies transactions between companies and their international suppliers to ensure that the farmers and workers producing Fair Trade Certified goods were paid fair prices and wages, work in safe conditions, protect the environment, and receive community development funds to empower and uplift their communities. Fair Trade USA also educates consumers, brings new manufacturers and retailers into the system, and provides farming communities with tools, training and resources to thrive as international businesspeople. Visit www.FairTradeCertified.org for more information.
More from Fair Trade USA